Mental Health Matters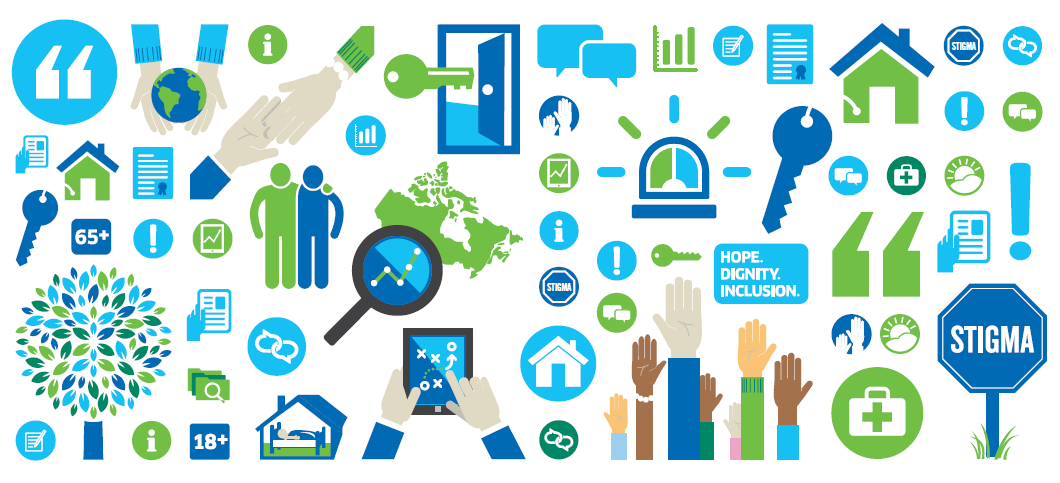 In its 2014-15 Annual Report, the Mental Health Commission of Canada (MHCC) marks the culmination of a number of important initiatives. Delivering on recommendations from Changing Directions, Changing Lives: The Mental Health Strategy for Canada and working with our partners in the mental health community to challenge our fellow citizens to improve their own mental health and the health of those around them, these MHCC's activities will serve as the foundation for even greater action in years to come.
It is of crucial importance to note that the work of the MHCC is only made possible through the unwavering commitment of the mental health community and the support and cooperation of our vast network of partners, spanning the breadth of our nation.
Changing Directions, Changing Lives remains so integral to our vision for Canada that the MHCC Youth Council adapted the entire document to reach an even greater number of young Canadians.
Engaging young people continues to be a crucial part of the Commission's work and HEADSTRONG, the MHCC's Opening Minds' Youth Anti-Stigma Initiative, has seen tremendous success across the country. Through events held in schools and communities, the program anticipates a cascading effect directly reaching more than 100,000 young people.
Moving the conversations about mental health from behind closed doors into open, community-wide activities is critical. One of the key ways in which the MHCC led this transformation was through #308Conversation events, an initiative that harnessed the influence of Members of Parliament, and others, to organize and host suicide prevention dialogues in communities across Canada.
The MHCC's National Standard for Psychological Health and Safety in the Workplace has gained significant traction across the country with the release of Assembling the Pieces, an implementation guide to help organizations on the journey towards adopting the Standard. Further, a Case Study Project of more than 40 organizations is at its midpoint.
We are also reaching non-traditional workplaces beyond conventional office spaces by targeting first responders — from coast to coast to coast — who are embracing anti-stigma efforts, as well as investing in training and education around mental health and mental wellness.
The release of Informing the Future: Mental Health Indicators for Canada, a first-ever compilation of nation-wide data indicators that relate to mental health, provides healthcare professionals and policy makers with the information required to help determine policy priorities and spending allocations. It highlights important areas where we have inadequate data to make evidence-based policies and decisions and where we can work to expand our information on mental health to improve mental health outcomes in Canada.