About us
The MHCC created the Youth Council in 2008 as a way to listen to young people (age 18 to 30) who have lived experience with mental health problems or illnesses, either personally or through a family member or friend.
With more than two-thirds of the adults who live with a mental health problem or illness reporting that their symptoms began when they were young, it's essential to understand their needs and experiences to improve our mental health system.
In addition, while about 1.2 million children and youth in Canada are affected by mental illness, less than 20 per cent will receive appropriate treatment. By age 25, one in five Canadians will have developed a mental illness.

Our goals
Youth Council members seek to:
Advocate on behalf of young people with mental health problems or illnesses
Engage with youth mental health networks
participate in MHCC projects
represent the voice of young people at MHCC and public events
promote recovery and inspire others.

Our projects
Knowledge translation

The Mental Health Strategy for Canada: A Youth Perspective

Anti-Stigma

The impact of mental health stigma on youth

Recovery-oriented practice

Food for thought: A youth perspective on recovery-oriented practice
Join the conversation: #MHCCyouthcouncil
Current Members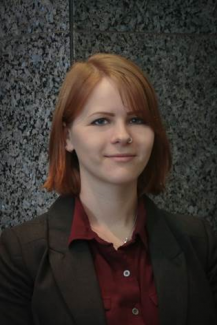 Ally Campbell
Chair
A member of the MHCC Youth Council since March 2014, Ally enjoys finding new ways to learn and grow in the mental health landscape; through music and art, training and education, and networking to create a broader more cohesive mental health community in Canada. Since her involvement with the YC began, Ally has furthered her experience and education in the field by taking Peer Support Training, ASIST, Mental Health First Aid, and completing a Children's Mental Health certificate through Georgian College. Ally was elected as Vice Chair in March 2017 and recently stepped up as Chair in March 2019.
 An activist for equity and equality in marginalized groups, Ally has a special interest in LGBT+, (dis)ablility and rural communities. In October 2018 she left her career as an Autism Support Associate to step into the role of Youth Outreach Coordinator at Wellness and Emotional Support (WES) for Youth Online in Walkerton, Ontario. A rural farming community 2.5 hours north-west of Toronto, Walkerton is also Ally's hometown, where she lived until 2011. This gives her a unique opportunity to make a difference for youth going through many of the same experiences she had growing up in a small town and share the journey of recovery that brought her back home.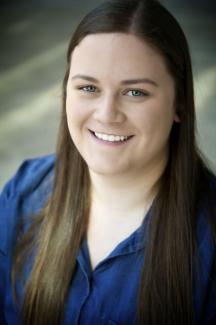 Emily Alexander
Vice-Chair
Emily Alexander is a First Nations woman and mental health advocate from the west coast of Newfoundland and Labrador. She is a strong proponent for suicide intervention and awareness, particularly among indigenous youth who have experienced trauma. Emily joined the youth council in 2017 as a person with lived experience with mental illness and particular interest in supporting indigenous peoples, the LGTBQ community, and those facing systemic barriers to accessing mental health care. She values acceptance-based approaches to helping others in all facets of interpersonal relationships. Emily is also interested in the unique challenges that individuals face when transitioning into and out of post-secondary education.
As a graduate student in Psychology at the University of Toronto, Emily's research interests include cognitive auditory neuroscience and clinical psychology. She is currently conducting a clinical depression study at the Rotman Research Institute at Baycrest Health Sciences, examining how depression and hearing loss can influence the ability to understand speech in challenging listening environments.
Emily is a member of the Advisory on Youth Matters for Frayme, a global network working to transform youth mental health and substance use care systems. She is also a member of the National Youth Action Council for the Centre for Addiction and Mental Health (CAMH). Emily is trained in Applied Suicide Intervention Skills (ASIST) and Mental Health First Aid. Emily completed a Bachelor of Science (Honours) in Psychology at Memorial University of Newfoundland in 2018. She enjoys playing badminton, and is a coach at the University of Toronto Badminton Club. Emily was elected as Vice Chair in March 2019.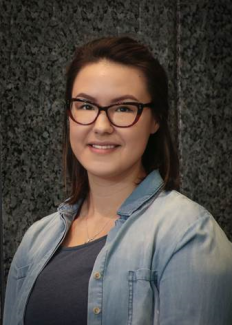 Melynda Ehaloak
Melynda is a beneficiary of the Nunavut Land Claims Agreement who is proud of her Inuit heritage. She is an avid mental health advocate who is very passionate about making a positive impact on the mental health of Indigenous people, and people in the north. Melynda's passion for mental health advocacy comes from her own experiences of suffering from depression and anxiety, but also stems from the fact that Nunavut has some of the highest rates of suicide and mental illness.
She has worked extensively with youth through different organizations where she has promoted mental health education.
Melynda has completed her Bachelor of Science in Arctic Nursing degree, which is delivered through the Nunavut Arctic College in partnership with Dalhousie University. She has done relief Life-Skills work at the Mental Health Treatment centre in Iqaluit between studies, as well as summer student work with the Mental Health Nurse at the facility. 
Melynda advocates heavily through her personal social media where she values the ability to share knowledge and resources with her friends. Melynda has been involved in many local initiatives, as well as some bigger initiatives, including a Jack Chapter and attending 3 Jack Summit's with the organization Jack.org which aims to eliminate the stigma behind mental health. 
Eliminating the stigma around mental health is Melynda's main drive in working in the field of Mental health. 
Melynda was raised in Cambridge Bay, Nunavut, but currently resides in Iqaluit, Nunavut with her young family.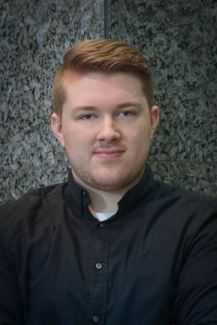 Griffin Jenkins
Griffin Jenkins comes to the MHCC Youth Advisory Council from Winnipeg, Manitoba where he is the Director of Education and Youth Services for the Mood Disorders Association of Manitoba. Since the age of 12, Griffin has been living with Dysthymia and Cyclothymia. Since he got his diagnosis at the age of 14 he has used self-help strategies to deal with his mental illness with the support of his community.
Griffin has been providing peer-support to friends, family, and community members for 4 years now and has been giving presentations about mental health for 3. He uses the ideas of peer-support in all the work that he does and will bring that experience with him as he works on the council. Griffin has played music for the past 10 years and believes that having music as an outlet was a huge factor in his ability to recover as well as he has. He is excited to represent his community on a national scale in this council.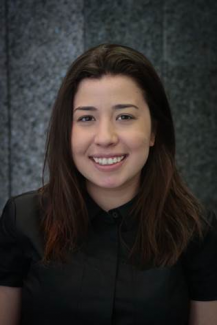 Myriam Lecousy
Myriam Lecousy is currently a full-time student studying Psychology and Behavioural Science at McGill University, as well as an active member of various mental health programs in Montreal. She is passionate about mental health advocacy and hopes that opening the discussion surrounding mental health will bring more youth together to share their experiences. She experienced her first episode of depression at 13 years old and hopes that sharing her story will reduce stigma surrounding youth and mental health. 
She developed a passion very early on to help others in need. She founded the program "Exprime-Toi" in her last year of high school with the intention of expanding the mental health discussion in her school. This program permitted students to express themselves through all means, such as art and poetry, thus providing a voice to these students about their difficulties. She has since volunteered with various organizations such as U.M.B.R.E.L.L.A., an L.G.B.T.Q. organization that acts as a support group, a club, and a resource center at Vanier College, a Montreal-based anonymous crisis phone line for youth, Face à Face; an organization that offers phone line support, active listening sessions, mental health resources, and special programs for homelessness, and Brain Awareness Montreal, where she gave a public conference to primary and secondary schools. She was also a mentor for youth at Agence Ometz, an organization providing social services to the greater Montreal community.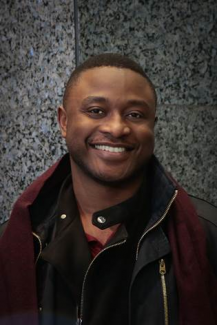 Don Mahleka
Don Mahleka joined the Youth Council in 2013 as the co-founder of a radio show in Hamilton, Ontario called Revolutionary Lives, which strives to reduce stigma, empower youth through leadership and creative outlet opportunities, and collaborate with existing resources in the mental health system in the Hamilton area. In 2013, Don and others on his radio show team secured a grant to host a youth mental health conference, where they advocated for a city-wide youth mental health strategy aligned with recommendations in the Mental Health Strategy for Canada and Evergreen Framework, which provides a vision for transforming Canada's child and youth mental health system. Having moved to Canada from Zimbabwe, Don is especially interested in promoting diversity and collaboration among providers of youth mental health services, and sits on the Hamilton Youth Advisory Committee, as well as the African Canadian Network of Hamilton board. He brings personal experiences with depression and anxiety to the Youth Council.

Ubah Mohamoud
Ubah Mohamoud comes to the youth council with a passion for elevating the voices of youth struggling with mental health issues. Over the years, Ubah has worked collaboratively with various organizations and groups focused on mental health awareness and advocacy, particularly as it pertains to individuals from diverse ethnic, cultural and religious backgrounds. As such, Ubah brings to the council an understanding of the significance of how the various intersections of an individual's identity may interact with - and in some cases, mediate - their mental health-related experiences. 

Katie Robinson
Katie Robinson became interested in promoting positive mental health in high school while learning to cope with her own mental illness. She started by volunteering for local agencies, joining youth groups, and speaking about her own experiences. She has also been involved in mental health promotion provincially as a past member of The New Mentality, a network of youth-facilitated groups that partner with local agencies to reduce the stigma associated with mental illness.
Knowing that mental illness is likely to impact the lives of most Canadians at some point in their lives, Katie has an eagerness to increase awareness and educate the public about mental health and illness. She believes it is vital to continue having open conversations and to support those who are struggling. Most of all, she wants to help others dealing with mental health issues and mental illnesses to know they are not alone. Advocating for mental health, especially among young people, has become an extremely important part of her life.
Katie was born, and currently resides in Thunder Bay, Ontario. She graduated from Lakehead University in 2012 with a degree in Business Administration. Katie looks forward to continuing her education aimed towards working in the children's mental health field.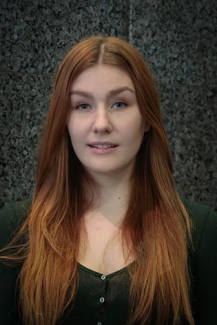 Madina Sutton
Madina (Madi) Sutton is currently a full-time nursing student at Dalhousie University. She plans to specialize in mental healthcare to help save people's lives as she had others do for her. After being diagnosed at age 12, Madi struggled for six years to manage severe depression & anxiety. She is grateful for the care she received from a dedicated team of professionals at the Garron Centre for Child Adolescent Mental Health in the IWK Health Centre and for the strong support she received from fellow volunteers at organizations such as the Mental Health Foundation of Nova Scotia. She speaks at conferences, workshops and in classrooms to promote mental health and prevent mental illness, to reduce stigma, and to raise funds to improve the quality of life of those living with mental illness. She is an active member of the IWK Health Centre's Youth Advisory Council, the IWK Family Leadership Council, and volunteers for several health-related organizations.
Elyse Trudell
Elyse Trudell is a French Canadian and Metis from the rural community of Chatham, located in South-Western Ontario. Elyse completed a Master's of Occupational Therapy at McMaster University, and an undergraduate degree in Medical Sciences at the University of Western Ontario. Elyse works as an Occupational Therapist and Program Coordinator on the Eating Disorders Program at Homewood Health Centre, where she co-created a problematic substance use stream within the program. She is trained in ASIST (Applied Suicide Intervention Training), Cognitive-Behavioural Therapy and Dialectical Behaviour Therapy, which inform her work as a health care provider. It is her rich experience facilitating and advocating for comprehensive mental health care within her program and local community that inform her interest in bolstering our health care and education systems to support mental health promotion. Coupled with her lived experience as a user of mental health services for anxiety and mood disorders, Elyse's passion for wellness and firm belief in enabling individuals to engage in meaningful occupations despite barriers like mental or physical health diagnoses, are dynamic and always growing.