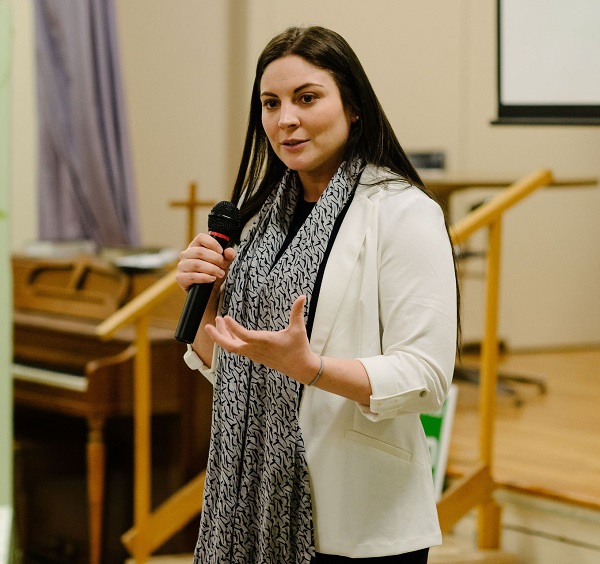 Fredericton MP reflects on a first term like no other
Read more
"Health-care workers have always been heroes in my eyes," said Louise Bradley, president and CEO of the Mental Health Commission of Canada (MHCC), herself a registered nurse and former hospital administrator. "But when a once-in-a-generation crisis like COVID-19 arises, we ask even more of an already overextended workforce."
Read more
On May 20, I sat down for a candid, wide-ranging virtual discussion with Health Minister Patty Hajdu. Since the onset of the COVID-19 pandemic, she has become a familiar face in living rooms across the country as she faithfully provides daily briefings to keep the people in Canada up to date on the tireless public health response mounted by the federal government.
Read more
Catalyst Magazine
Subscribe to get our magazine delivered right to your inbox
In these last few years, this is my hardest-won piece of wisdom: vulnerability is our greatest strength. 
Read more
Almost overnight, physical distancing has become part of the Canadian lexicon. By now, we all know we must distance ourselves from others to slow the spread of COVID-19. But physical separation does not have to diminish social connection. If we're more mindful in our thoughts and actions, the public health measures keeping us apart have the power to bring us closer together.
Read more
Tuesday, April 7th marks National Caregiver Day, created to recognize the millions of people in Canada who provide unpaid care to loved ones living with disabilities, illnesses, and other special needs. This year, amid the coronavirus pandemic, the day takes on added significance as these carers face unprecedented challenges.
Read more
For the last 30 years, l'Association québecoise de prevention du suicide has devoted the first week in February to fostering conversations on suicide prevention.
Read more
In March, we celebrate Social Work Month and acknowledge the contributions of social workers. Whether they're connecting someone who has lived experience of substance use to supportive housing, helping a survivor of gender-based violence find accessible childcare options, or working on mental health policies for post-secondary students, no two days are alike.
Read more
When Dr. Patricia Lingley Pottie was about to graduate high school on Nova Scotia's south shore in the early eighties, she was given the results of a new computerized aptitude test — which she calls a "very primitive precursor to today's artificial intelligence, albeit a pioneer in its day."
Read more
Aimee LeBlanc loved winter. She spent her honeymoon in the Yukon in late summer, freezing in the back of a pickup with a hardtop camper. Aimee and her husband Dan were a devoted couple who made the most of life's adventures, big and small.
Read more
More Stories
In a recent interview with psychologist and past president of the Canadian Association of Cognitive and Behavioural Therapies, Dr. Keith Dobson, the MHCC asked why our New Year's resolutions almost always fail and how to incorporate meaningful change in our lives.
Read more
On the heels of another successful Bell Let's Talk Day, it's important to keep the conversation going. On January 29th, texts and tweets raised a staggering $7,719,371.25 million to support mental health, reinforcing what the Mental Health Commission of Canada has long known to be true: mental health matters to people in Canada.
Read more
The beginning of a new year is synonymous with change. But as our resolutions abound, the pressures of ambitious goals and new routines can take precedence over our mental health.
Read more
MHCC president and CEO Louise Bradley anticipates greater impact and collaboration in the year ahead
Read more