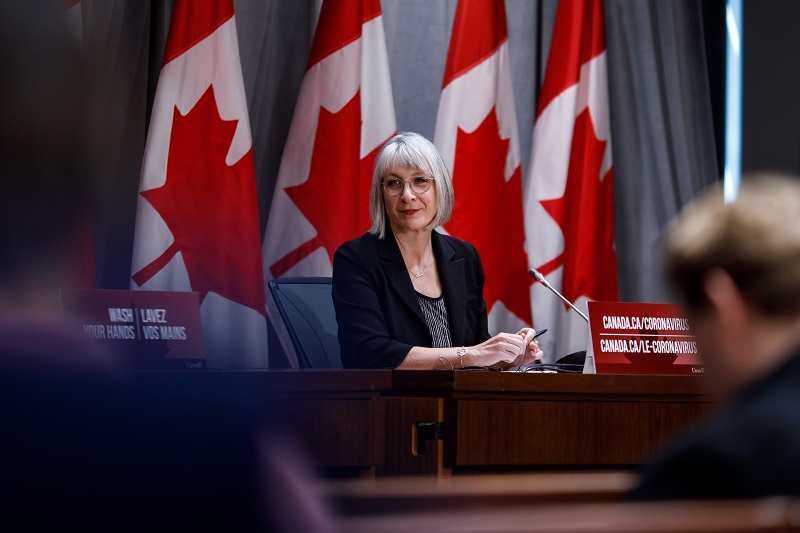 On May 20, I sat down for a candid, wide-ranging virtual discussion with Health Minister Patty Hajdu. Since the onset of the COVID-19 pandemic, she has become a familiar face in living rooms across the country as she faithfully provides daily briefings to keep the people in Canada up to date on the tireless public health response mounted by the federal government.
Read more
COVID-19 has shaken our world like a child's snow globe. And it's hard to find our true north when we've been pushed outside our comfort zone while a blizzard rages with no end in sight.
Read more
Almost overnight, physical distancing has become part of the Canadian lexicon. By now, we all know we must distance ourselves from others to slow the spread of COVID-19. But physical separation does not have to diminish social connection. If we're more mindful in our thoughts and actions, the public health measures keeping us apart have the power to bring us closer together.
Read more
Catalyst Magazine
Subscribe to get our magazine delivered right to your inbox
In March, we celebrate Social Work Month and acknowledge the contributions of social workers. Whether they're connecting someone who has lived experience of substance use to supportive housing, helping a survivor of gender-based violence find accessible childcare options, or working on mental health policies for post-secondary students, no two days are alike.
Read more
When Dr. Patricia Lingley Pottie was about to graduate high school on Nova Scotia's south shore in the early eighties, she was given the results of a new computerized aptitude test — which she calls a "very primitive precursor to today's artificial intelligence, albeit a pioneer in its day."
Read more
The beginning of a new year is synonymous with change. But as our resolutions abound, the pressures of ambitious goals and new routines can take precedence over our mental health.
Read more
MHCC president and CEO Louise Bradley anticipates greater impact and collaboration in the year ahead
Read more
More Stories
Catalyst Magazine Share This Catalyst Related Articles The Working Mind First Responders offers police a new kind of protection. Read more MHCC President and CEO Louise Bradley reflects on the...
Read more