The Catalyst
Conversations on Mental Health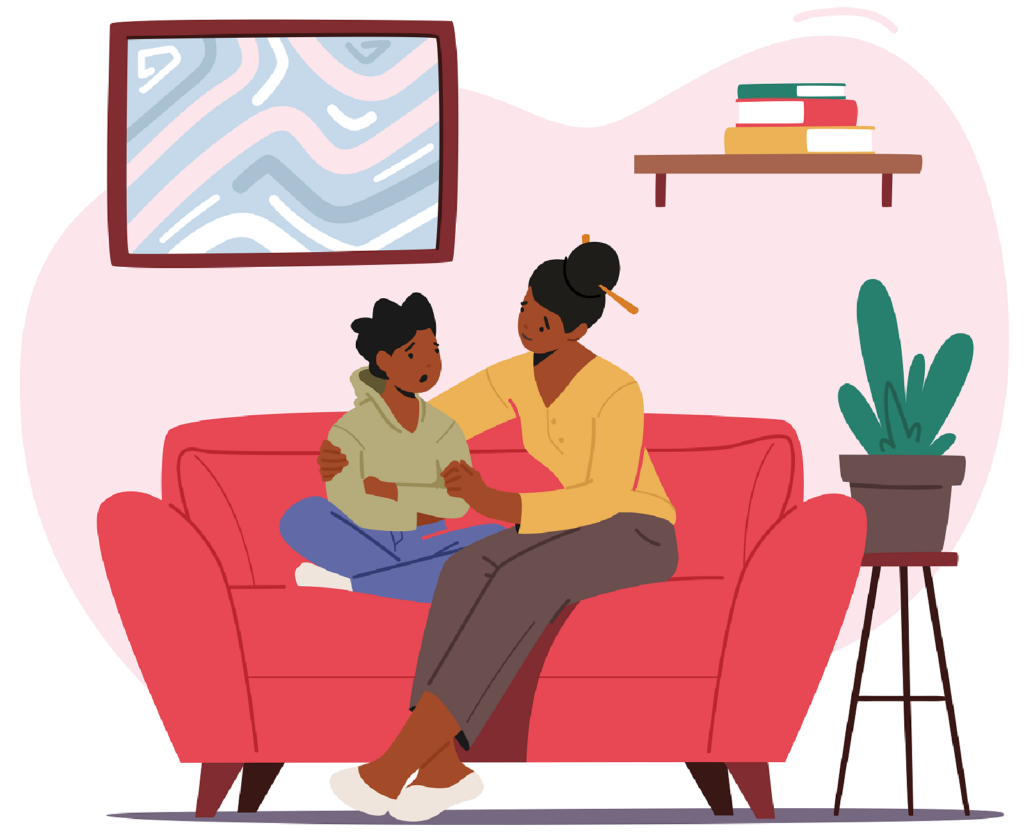 How to mentally prepare, what to expect (or not expect), and how to respond with language that is helpful, not harmful.
Read more
Change is never easy, conceded Louise Bradley, C.M., outgoing president and CEO of the Mental Health Commission of Canada (MHCC). "But that doesn't mean it isn't necessary," she said from her home office in Newfoundland, where she's been working throughout the pandemic. "I spent a lot of time reflecting as I went on early morning hikes. Moving on from the MHCC wasn't a decision that was taken lightly . . . but once it was made, it did feel like a weight had lifted."
Read more
Stephanie Knaak has been studying structural stigma for the better part of a decade. She's an expert in the foundational policies, laws, and practices in our health-care system that put people who live with mental illness at a disadvantage.
Read more
For Pauline Meunier, a paramedic of 26 years, it took a trip to the allergist to give her anxiety a name. "What I thought were allergic reactions turned out to be panic attacks," she said. "Before I was asked about anxiety, it never occurred to me that my mental health could be the problem."
Read more
New MHCC resource aims to support women sidelined from the workforce
Read more
New community-based research explores cannabis consumption during pregnancy and parenthood
Read more
Catalyst Magazine
Subscribe to get our magazine delivered right to your inbox
Ambitious 10-year strategic plan aims at transformational change in Canada's mental health landscape
Read more
The first week of February marks Eating Disorders Awareness Week, a national public awareness campaign dedicated to shedding light on the reality of eating disorders (EDs) and the people they affect.
Read more
When Thomas Ungar, psychiatrist-in-chief at St. Michael's Hospital and associate professor at the University of Toronto, was asked to describe the structural stigma that spells poorer health outcomes for people living with mental illness and substance use disorders, he responded in a most unusual way.
Read more
In Canada, most people are all-too-familiar with the physical challenges of working through the winter. From dressing to driving, the importance of changing the way we operate to protect ourselves from the cold goes without question.
Read more
MHCC is always looking to improve the tools and resources we create to support front-line care providers, policy makers, and those who use mental health services.
Read more
MHCC champions a variety of suicide pre- and postvention resources.
Read more
More Stories
Real empathy never begins with 'at least' and while it may be natural to some of us, that doesn't mean we know how to effectively convey it.
Read more
The holiday season is synonymous with giving. Many of us dedicate our time and attention to causes close to our hearts and to people in need of support. For unpaid or family caregivers, though, giving is more than a seasonal gesture of goodwill.
Read more
While Dr. Keith Dobson doesn't have a miracle cure for the holiday blues, he's got a prescription for improving our outlook: We need to manage expectations.
Read more
In 2018, Newfoundland and Labrador's Burin Peninsula became the first of eight communities to sign on to the Mental Health Commission of Canada's (MHCC's) Roots of Hope project — a community-led suicide prevention initiative that aims to prevent suicide with strategies adapted to the local context.
Read more