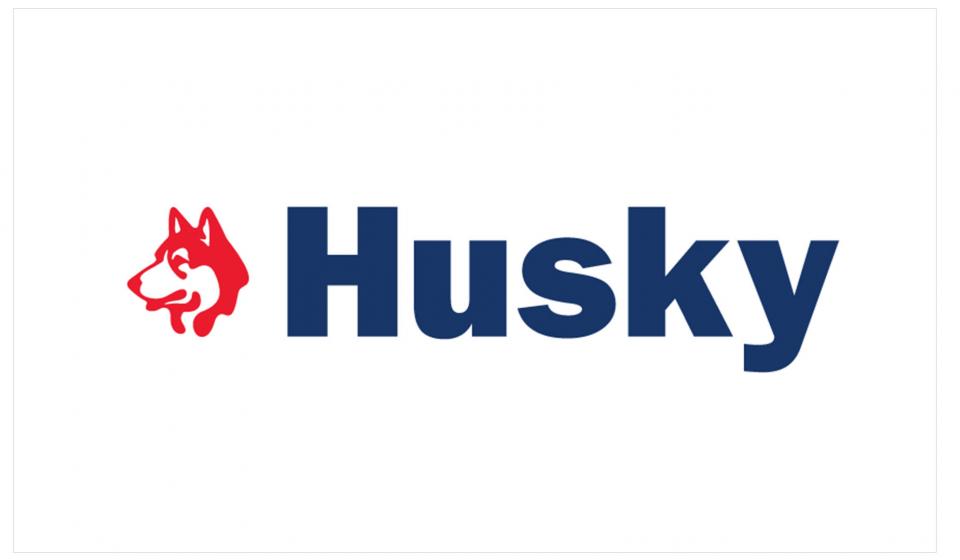 Husky Energy, a wholly subsidiary of Cenovus Energy, headquartered in Calgary, Alberta, Canada, is an integrated energy company. It operates in Western and Atlantic Canada, the United States, and the Asia Pacific region, with upstream and downstream business
Case Highlights
Started The Working Mind Training: 2014
Staff Trained So Far: 2,400
Husky Energy, a wholly subsidiary of Cenovus Energy, headquartered in Calgary, Alberta, Canada, is an integrated energy company. It operates in Western and Atlantic Canada, the United States, and the Asia Pacific region, with upstream and downstream business segments.
Why We Train Our Staff in The Working Mind (TWM)
In 2012, Steve Sproule, Manager of Health, Benefits, & Retirement at Husky, was working with the company's Employee & Family Assistance Provider (EFAP), Homewood Health. "Paying claims is not difficult," said Sproule. "Preventing them is the challenge." He thought: "From a health management perspective, what should we be preparing for?" The answer from Homewood was clear: Prepare for an onslaught of psychologically based claims and disabilities. For Steve, and for Sandi Dwyer, Husky's Sr. HR Advisor, Health & Disability Management, that was the call to action.
It didn't take Sproule and Dwyer long to begin formulating a strategy. "We started to analyze our claims data, looking at our cost drivers such as EFAP utilization, prescription drug claims, and short-term and long-term disability claims," said Dwyer. "The data assisted us in understanding what was happening psychologically from a cost driver perspective and how our interventions may impact those trends going forward." Dwyer added, "although the costs associated with mental health can be high, the actual impact is far greater. We were even more concerned about the well-being of our people and their families.
Learn more about ​The Working Mind (TWM)​.
"As we began to understand the cost and impact of mental health-related issues on people's lives, we realized that many of these problems were behaviour-based and arguably preventable," explained Sproule. "We realized that if we could mitigate these behavioural risks, lower claims cost would follow." With this insight, the two set out in search of evidence-based programs supporting psychological well-being. They came across the Mental Health Commission of Canada's (MHCC) pilot program, The Working Mind (TWM). Originally developed for the Canadian military (The Road to Mental Readiness), TWM utilizes cognitive behavioural-based therapy to teach workplace mental health and wellness strategies. Specific skills are taught to leaders and employees, such as The Big Four:
Positive self-talk
SMART goal setting
Visualization
Diaphragmatic breathing
As luck would have it, while Husky was looking for innovative programs, the MHCC was looking for a partner to study the impact of TWM in a corporate environment. A strategy was developed and deployed to specific office- and field-based employees. The impact of the pilot was then measured by researchers from The University of Calgary over a three-month period.
Results & Outcomes
"Both Sandi and I were optimistic about the program," shared Sproule. "However, we were also overwhelmed by the outcome." Post-training surveys (administered 90 days after the training) by the University of Calgary indicated a reduction in mental health stigma (9.1% for employees and 11.6% for leaders) and an increase in resiliency (8.3% for employees and 5.7% for leaders). "You could actually see enlightenment and increased awareness of participants as they went through the program," said Dwyer. "Our facilitators took time to understand our business, put our employees at ease, and foster a safe confidential, and inclusive environment to discuss such a sensitive topic."
Although the quantitative results justified the program, it was participants' reactions, positive feedback, and newfound understanding of mental health that solidified The Working Mind as a cornerstone of Husky's mental health initiatives.
Since the program was introduced in 2014, along with increased promotion of Husky's mental health resources, there has been a greater acceptance and appreciation surrounding proactive mental health support. "Prescription drug claims are trending lower," said Sproule. "In addition, our mental health-related claims as a percentage of total long-term disability claims have declined by as much as 10% over the past few years."
Husky's EFAP utilization was once below 10%, but over the past few years it has risen to over 14%. "For me," offered Dwyer, "it demonstrates that employees are approaching mental health problems as they might a physical ailment and seeking care early."
Learnings
When launching the program, some asked, "you don't want others to think we have a mental health problem at Husky, do you?" Sproule admitted that although he wasn't prepared for that question, it helped him to understand the importance of properly educating others and communicating that the initiative was in alignment with Husky's wider organizational strategies, including health, productivity, and safety.
"This training can be seen as a significant time commitment for leaders and employees. They occasionally may be hesitant, but once they have completed the program, the feedback has been very positive," said Dwyer. "There's education and increased awareness about various mental health conditions, such as depression, bipolar and anxiety disorders, and how to talk about them in a language based on the Mental Health Continuum spanning from healthy to injured mental wellness." The result: participants feel comfortable talking about these conditions in a nonclinical way.
The Working Mind has helped normalize mental health problems and reduce stigma, and employees are less hesitant to seek assistance when they know that their colleagues are highly likely to do the same when faced with similar challenges.
"People are talking about mental health now, and they really weren't a decade ago," said Sproule. "For me, it's an interesting and compelling story, but we're not done yet."
What the Future Holds
Husky continues to develop a cohesive mental health strategy by expanding its depression care, fit-to-work assessments, psychological assessments, and expedited referrals to specialists when needed.
"We've integrated The Working Mind with the nurses that manage our disability claims," explained Sproule. "Everyone is very much aware of the expanded services including TWM and the other programs we have in place to improve health and well-being, many being proactive rather than reactive."
As part of the expanded and integrated relationships, the EFAP provider offers critical incident stress supports, which include deploying a clinician to a worksite when needed and supporting employees and leaders who have experienced a traumatic event.
"Another integrative strategy," explained Dwyer, "is when a leader suspects that an employee is experiencing a mental health concern or difficult situation, we can assist by having one of our disability management nurses reach out to the employee for a confidential and supportive conversation and arrange for the employee to access any of the suite of mental health services that Husky offers."
Accessing care can be intimidating. Dwyer stressed the importance of employees getting support right away, and these calls from disability management nurses can help to remove perceived barriers and make it easier for employees to take the next steps.
"We all need to be active participants in our own rescue," said Sproule. "If things are not going well, we need to know it is not only acceptable but commendable to seek assistance. Removing stigma and perceived barriers to assistance is critical to a successful mental health program."
Both Sproule and Dwyer expressed how grateful they are to the individuals and organizations that they have partnered with to improve mental health at Husky, and how cooperative the work has been. They especially thanked the MHCC for the insight and assistance it provided. This innovative program, introduced at Husky in 2014, has been adopted by Cenovus, and has become an important part of the new integrated company's mental health strategy.