What is SPARK?
The SPARK Knowledge Translation Program (SPARK) is designed for individuals and teams to increase their understanding and practice of knowledge translation (KT). Studies have revealed that it can take several years to turn findings into best practice. SPARK provides training in KT planning using the MHCC's Innovation to Implementation (I2I) Framework to help reduce the average life cycle of a project from idea to impact.
Interested in learning more about the MHCC's Innovation to Implementation (I2I) framework? 
Why take SPARK?
SPARK offers tools and training to bring mental health and addictions research, projects, and ideas into action. Attendees will participate in a workshop to learn how to develop a KT plan for their specific project, and will continue work with a mentor for 12 months after the workshop to ensure success.
Who should apply?
Individuals and teams with an established idea, proposal, or research project (either current or planned) that has the potential to improve the mental health, substance use, or addictions fields are eligible to apply.
SPARK offers training for individuals and organizations with beginner/intermediate experience with knowledge translation who are looking to implement KT practices into new or existing project.
How does it work?
SPARK helps move your project from knowledge to action using Knowledge Translation.
Where is the program?
The SPARK Knowledge Translation (KT) Program is offered online.
What is the selection process?
Both individuals and teams with an eligible project/idea can apply. Priority is given to projects that are ready for the integration of KT concepts.
Applications are welcomed from individuals with diverse backgrounds and expertise across Canada, including, but not limited to, people with lived and living experience, family caregivers, service providers, researchers, and policymakers.
Please note that space in each session is limited.
What happens in SPARK?
Workshop-Based Training
Participants attend a 16-hour workshop over 2-4 weeks, delivered by the MHCC, which provides step-by-step guidance on how to apply the I2I Framework to their own projects
Participants will be grouped with an experienced knowledge translation mentor, who will provide guidance and support as participants develop their own knowledge translation plans.
Ongoing Mentorship
After the workshop, participants stay engaged with their mentor for a 12-month period, with regular check-ins and coaching.
At the end of the program, participants will leave with a developed KT plan for their individual project, and are ready to take action.
 What's included?
A 16-hour online training workshop, delivered by KT experts and mentors.
Program materials and resources.
1 year of mentorship and follow-up support from a dedicated KT mentor.
If you are an organization looking to host SPARK internally, please fill out the form on this page. A member of the SPARK Team will get back to you.
Apply now!
Submit your application by July 12, 2022 at 11:59 pm PT for the chance to deepen your understanding of Knowledge Translation (KT) and put your idea into action using the MHCC's Innovation to Implementation framework.
Please note: All training materials are available in both official languages. At this time, SPARK is offered in English only. 
Dates and times
SPARK will run from September 8 – October 4, 2022
Instructional sessions: Thursdays from 11:00 am – 1:00 pm, ET
Mentor group meetings: Tuesdays from 11:00 am – 1:00 pm, ET
Participants will be assigned follow-up work to be completed between weekly sessions.
Please note: space is limited.
Technology Requirements
High-speed internet
Access to Zoom and Microsoft Teams with a working webcam, microphone, and speakers (or earphones).
Ability to view and produce documents
Important Dates
Application deadline: July 12, 2022 at 11:59 PT
Selection of participants: by July 29, 2022
Workshop dates: September 8 – October 4, 2022
Fees
Program fee: $750 CAD plus applicable taxes
We reserve limited spaces at discounted fees for students and individuals with lived or living experience with limited resources.
Student fee: $375, plus applicable taxes (up to 2 spaces available)
Reduced fee: $75, plus applicable taxes (up to 2 spaces available)
Should you wish to apply for a student or reduced fee, please complete the discounted fee section with your application form.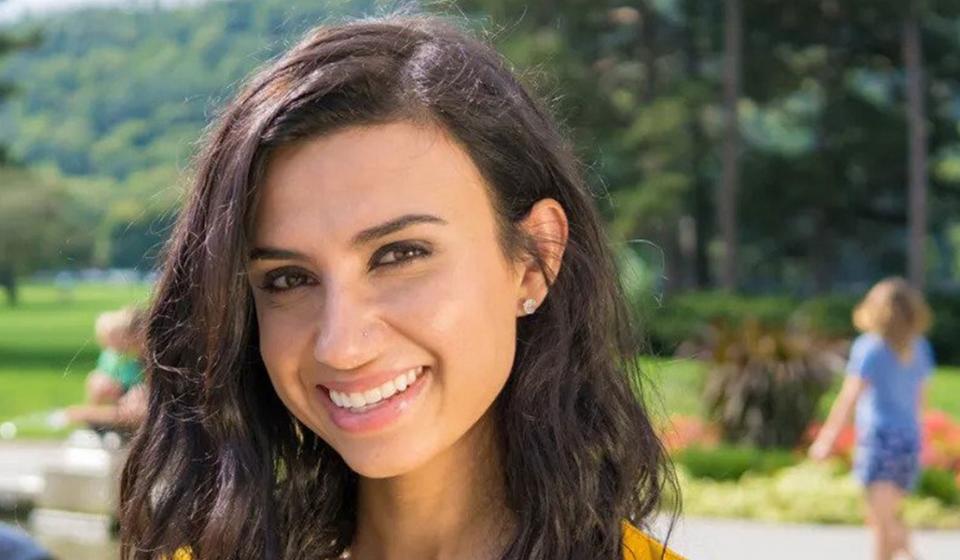 You may have seen expose ads in elementary and high school surrounding the topic of "body image." For many young women living in North America, eating disorders can be a constant companion ranging from bulimia (characterized by binge eating and purging) to anorexia characterized by abnormally low body weight, fear of gaining weight, and distortion of body image) both of which can end up leaving you hospitalized.