Mental Health and Cannabis Research
Closing Research Gaps on Cannabis and Mental Health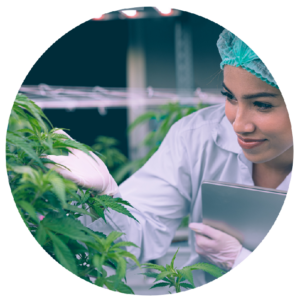 In 2018, the federal government allocated $10 million over five years to help us assess the impact of the legalization and use of cannabis on mental health. Forty community-based and academic projects were funded to narrow research gaps and strengthen the evidence base. Explore the projects below by priority population and learn about the challenges they experienced, the research gaps remaining, and the creative knowledge translation strategies they used.
Our videos offer more information about the ways community-based research engages and benefits communities. You can also learn about our grant funding experiences in Centering equity and lived experience: Implementing a community-based research grant on cannabis and mental health.
Several researchers shared their early findings in a webinar series, and all teams subsequently gathered for the Cannabis, Mental Health and Substance Use Health Research Knowledge Exchange Event. Both were hosted in partnership with the Canadian Centre on Substance Use and Addiction (CCSA).
Many projects were funded in partnership with CCSA, the Canadian Institutes of Health Research, Veterans Affairs Canada, the Schizophrenia Society of Canada Foundation, and the Canadian Consortium for Early Intervention in Psychosis. This included  funded through CCSA's Closing the Gaps funding opportunity.
Each stage of this work has been guided and informed by an executive advisory committee. We owe tremendous gratitude to the guidance and support provided by diverse health-care professionals, policy makers, academics, and people with lived and living experience.