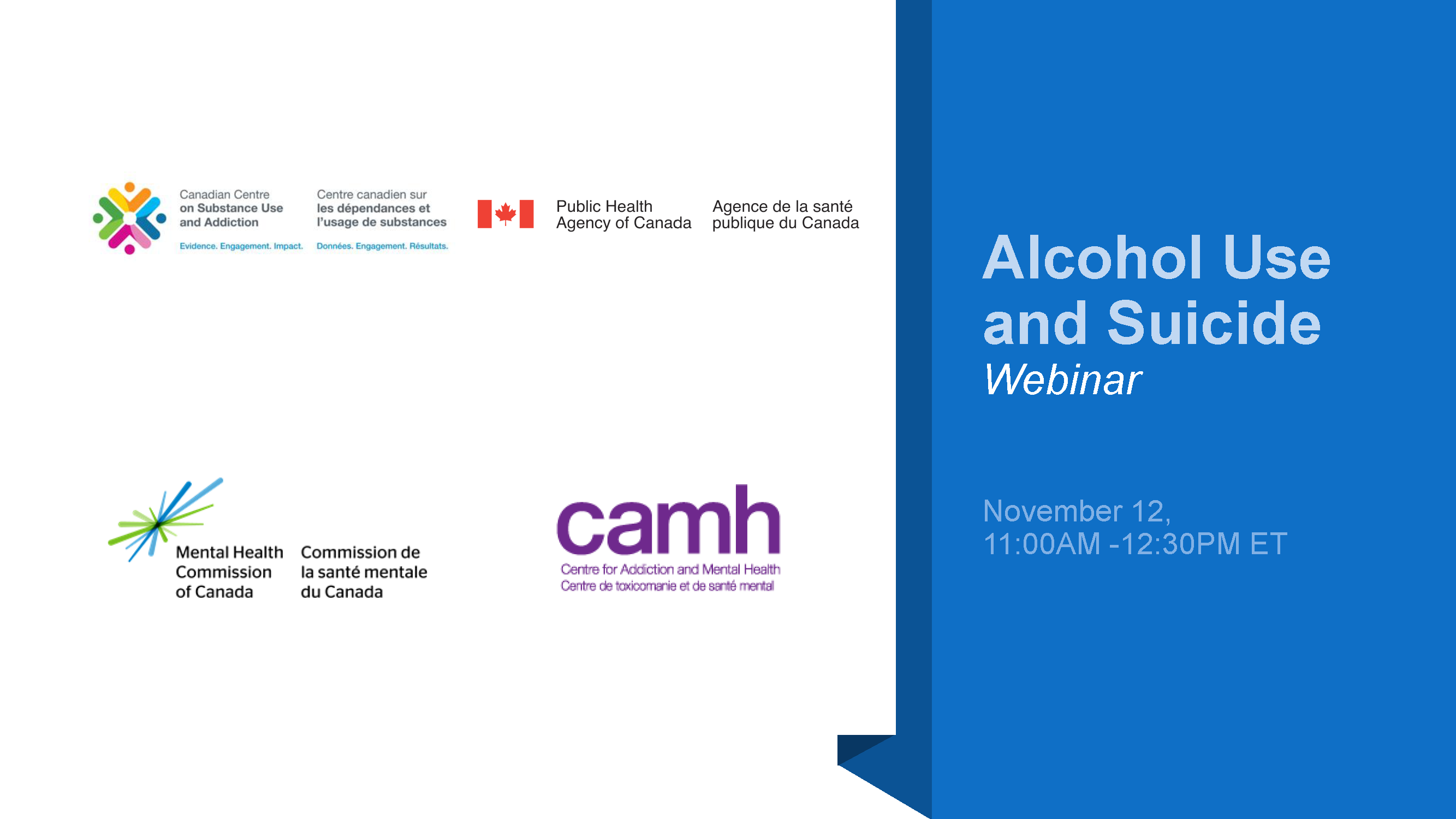 While alcohol use is linked to as many as one-third of suicide deaths, this connection is rarely discussed.

In this webinar, Drs. Norman Giesbrecht, Heather Orpana, Sarah Konefal, and Robert Gabrys outline the pathways between alcohol use and suicide, the data and terminology used to discuss alcohol-related suicide, and how policies on alcohol relate to the prevention of such deaths.
Each presentation also touches on the past and potential impacts of COVID-19 on alcohol-related deaths and suicide.