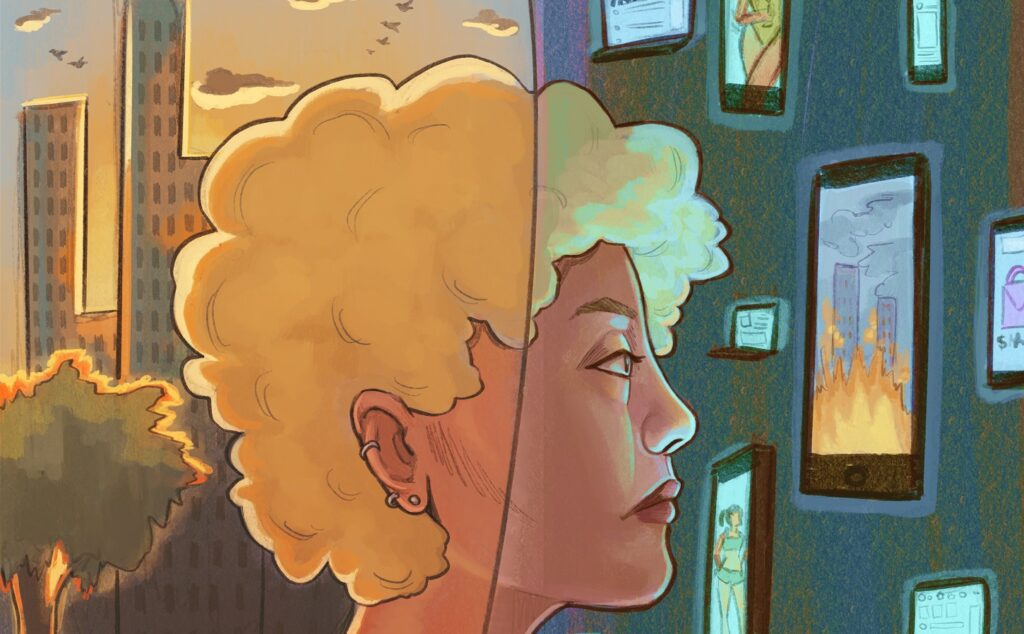 While Digital Health Week was a celebration of the advantages of connected care — from virtual consultations to e-health records to useful apps — it was also an opportunity to reflect on how we maintain our best mental wellness in an increasingly digitized world.
Read more
When the language of isolation, quarantine, and lockdown predominates, there isn't much room for words like socialize, connect, or empathize. Yet even though the pandemic has made our workplaces more prone than ever to stress and anxiety, creating a culture that gives workers the confidence to ask for mental health support has always been a challenge.
Read more
It's easy to make assumptions about people based on their academic accomplishments, professional successes, or philanthropic contributions. But sometimes if you pull back the curtain, you discover untold depths and hardships that reveal a more valuable story than a five-sentence biography can.
Read more
Catalyst Magazine
Subscribe to get our magazine delivered right to your inbox
When the world shut down in early 2020, industries around the globe were forced into the realities of operating during a pandemic. Perhaps no sector was as hard hit as the airline industry, with many organizations laying off thousands of workers in an effort to keep up with the ever-evolving landscape of COVID-19 travel. WestJet's organizational well-being manager Lisa Dodwell-Greaves described the experience as nerve wracking.
Read more
Research conducted by Mental Health Commission of Canada (MHCC) staff into early childhood mental health has helped inspire a new, multi-million dollar funding initiative by the Canadian Institutes of Health Research (CIHR). This spring, CIHR's Institute of Human Development, Child and Youth Health (IHDCYH) expects to issue a call for proposals devoted to early childhood mental health.
Read more
"I'm so glad you're Black." That's the first thing Donna Richards hears from her new client. But as one of the few African, Caribbean, and Black (ACB) clinicians working in the client's Employee Assistance Program (EAP) — and one of the few ACB psychotherapists in Canada — she hears it a lot.
Read more
September in a post-vaccinated world was supposed to hold the promise of a return to normalcy. And while there was elation when that first bell rang, a new reality has since set in — one that includes helping children manage their emotions as COVID continues to leave its stamp on school communities.
Read more
When Mo Korchinski left prison, she wasn't handed a kit with resources to help her turn her life around. There was no guide on how to readjust to an autonomous life. Instead, like many before her, she was given a plastic bag with her belongings and a ticket to where she came from.
Read more
Well before the withdrawal from Afghanistan and the pandemic, there was already a crying need to support the mental health of people in the Veteran community. But adding these further pressures to an already charged powder keg makes it clear that this need has only grown. In particular, the end of this 13-year mission has many asking, "What was it all for?"
Read more
Only a few pages into Jann Arden's new book, If I Knew Then: Finding Wisdom in Failure and Power in Aging, I am convinced she's borrowed a tiny piece of my own experience with grief and put it on the page in my stead.
Read more
More Stories
From my very first day at the Mental Health Commission of Canada, praise for Mental Health First Aid training travelled like folklore. Whether through personal experience or testimonials from former participants, it seemed as if everybody knew of someone who had been affected by the course.
Read more
Understanding recovery starts with acknowledging that every person is entitled to a satisfying, hopeful, and contributing life, even if they experience mental health problems or illnesses and/or substance use concerns. With that basic right comes a powerful shift to a path toward wellness that is rooted in hope, dignity, self-determination, and responsibility.
Read more
The challenges wrought by the pandemic are splashed across the news. They inundate our social media feeds and dominate our conversations (still masked and at a distance) if we run into neighbours at the convenience store or gas station.
Read more
When much of the world shut down in March 2020, HEADSTRONG program manager Fiona Haynes was heartsick. HEADSTRONG summits are interactive gatherings that give young people the chance to learn about mental health and gain the tools they need to become anti-stigma champions and ambassadors in their schools and communities.
Read more