About us
The MHCC created the Youth Council in 2008 as a way to listen to young people (age 18 to 30) who have lived experience with mental health problems or illnesses, either personally or through a family member or friend.
With more than two-thirds of the adults who live with a mental health problem or illness reporting that their symptoms began when they were young, it's essential to understand their needs and experiences to improve our mental health system.
In addition, while about 1.2 million children and youth in Canada are affected by mental illness, less than 20 per cent will receive appropriate treatment. By age 25, one in five Canadians will have developed a mental illness.
Our goals
Youth Council members seek to:
Advocate on behalf of young people with mental health problems or illnesses
Engage with youth mental health networks
participate in MHCC projects
represent the voice of young people at MHCC and public events
promote recovery and inspire others.
Our projects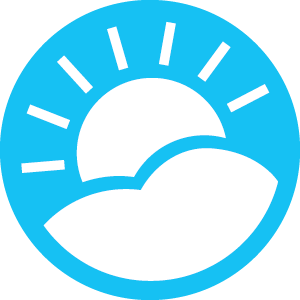 Recovery-oriented practice
Food for thought: A youth perspective on recovery-oriented practice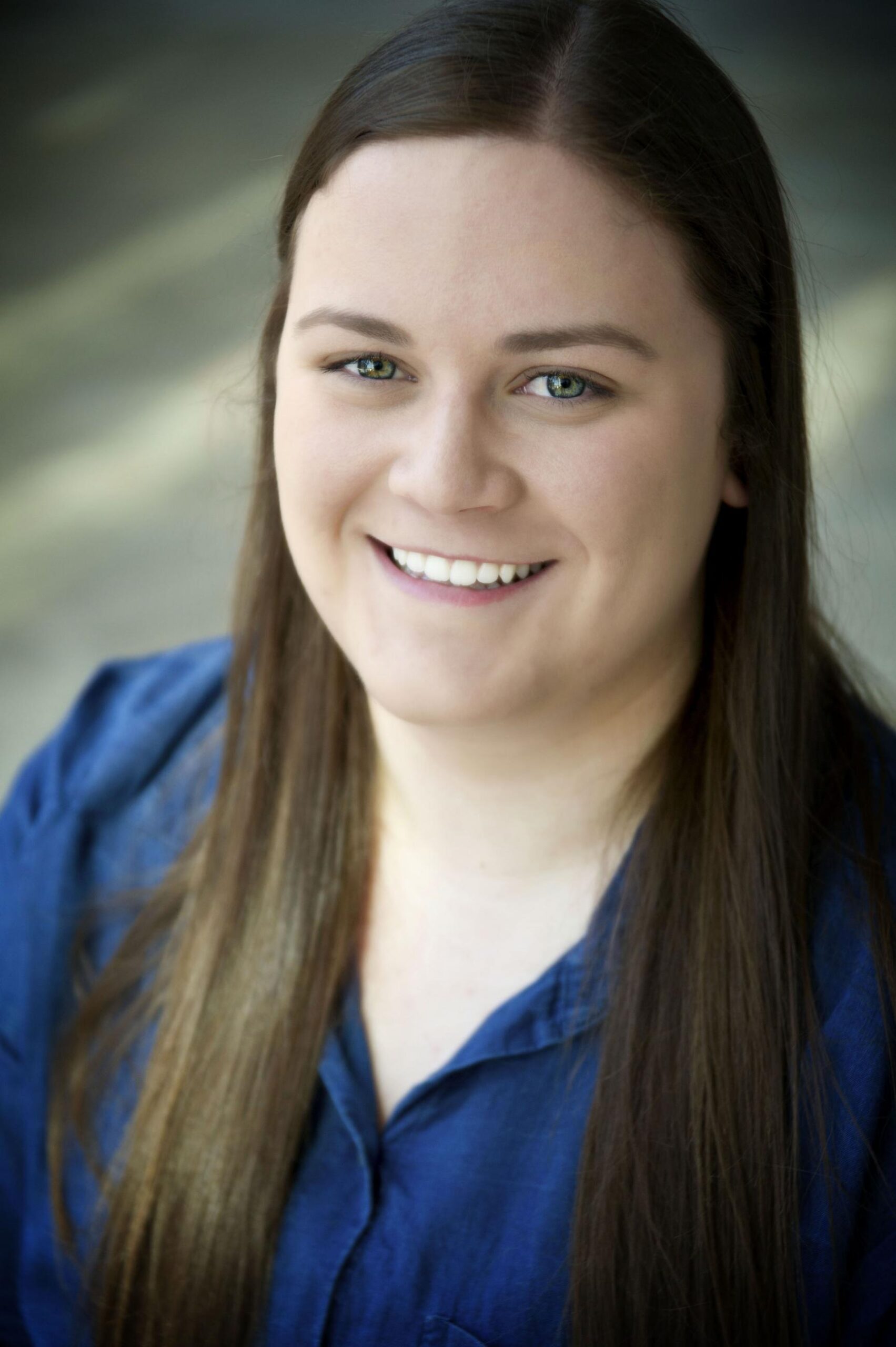 Emily is a First Nations woman and mental health advocate from the west coast of Newfoundland and Labrador. In 2017, she joined the Youth Council as a person with lived experience and particular interest in supporting the 2SLGBTQ+ community, Indigenous peoples, those who have experienced trauma, and those facing systemic barriers to accessing quality mental health care.
As a content expert on child and youth mental health, Emily co-chair's the Oversight Committee for the Improving Integrated Care for Youth (IICY) Initiative with Health Standards Organization. She is a member of the Steering Committee for MHCC's Psychotherapy Policy Implementation Network (PPIN) and an Executive Advisory Committee member for the National Standard of Canada for Post-Secondary Student Mental Health and Wellbeing.
Emily is currently a lab manager and research assistant in the Cognitive Aging and Auditory Neuroscience Laboratory in the Faculty of Medicine at Memorial University in St. John's, NL. Her interests include clinical geriatric psychology, child and youth mental health, hearing loss and aging, as well as trauma-informed care. She holds a B.Sc. (Hons) in Psychology from Memorial University and an M.A. in Psychology from the University of Toronto, where she examined the influence of clinical depression and hearing loss on the ability to understand speech in challenging listening environments. Emily was elected Vice-Chair in March 2019.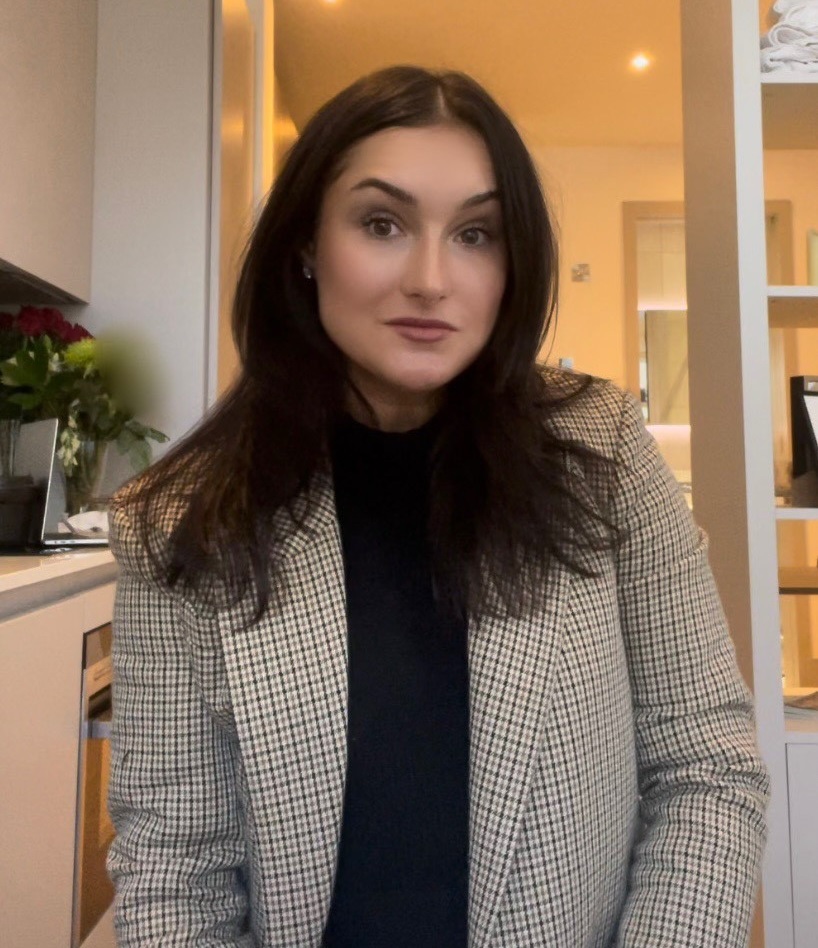 Alexandra is a mental health advocate, advisor, consultant, and researcher from Kelowna, Canada. She holds Bachelor of Arts and Sciences from Quest University with a major in Neuropsychiatry and Liberal Arts and an MSc in International Health Policy from the London School of Economics and Political Science.
Alexandra has leveraged her eighteen years of lived experience with mental illness to advocate for stigma reduction, patient autonomy and empowerment, as well as preventative, integrative, and patient-centred care at regional, national, and international levels.  In 2016, she was appointed as a youth consultant on the British-Columbia Integrated Youth Services Initiative, advising the development and implementation of a series of integrated, youth mental health and wellness clinics, later known as Foundry. Alexandra went on to advise a variety of Foundry's operational functions, including the Foundry Pathfinder: an interactive online mental health platform connecting youth to mental and social services. In 2017, she was appointed Chairperson for Foundry Kelowna's Youth Advisory and Action Committee, leading youth involvement in mental health policy advisory and implementation. In January 2021, Alexandra was appointed to the Global Mental Health Peer Network's (GMHPN) Executive Council, leading to her involvement on various consultations including the Lancet's and World Psychiatric Association's Commission on Depression, and the Wellcome's Mental Health Data Prize. She has since been elected Deputy Led for Europe on the GMHPN Regional Council, aiding to coordinate advocacy activities across the region.
As an advocate, Alexandra has been a proponent of autonomy and patient-centered care. She has worked with organizations including the Kelty Mental Health Resource Centre, and the Canadian Mental Health Association. She has extensive experience facilitating both professional and advocacy-based discussion panels, and has spoken at various conferences and charity events. Alexandra has taken part in a variety of media campaigns, including Foundry BC's provincial campaign fighting the stigmatisation of mental illness.
Today, Alexandra is Global Mental Health Consultant at World Health Organisation within the Department of Mental Health and Substance Abuse. She is currently engaged in the WHO's Special Initiative for Mental Health, which seeks to implement and reinforced universal mental healthcare in low- and middle-income countries.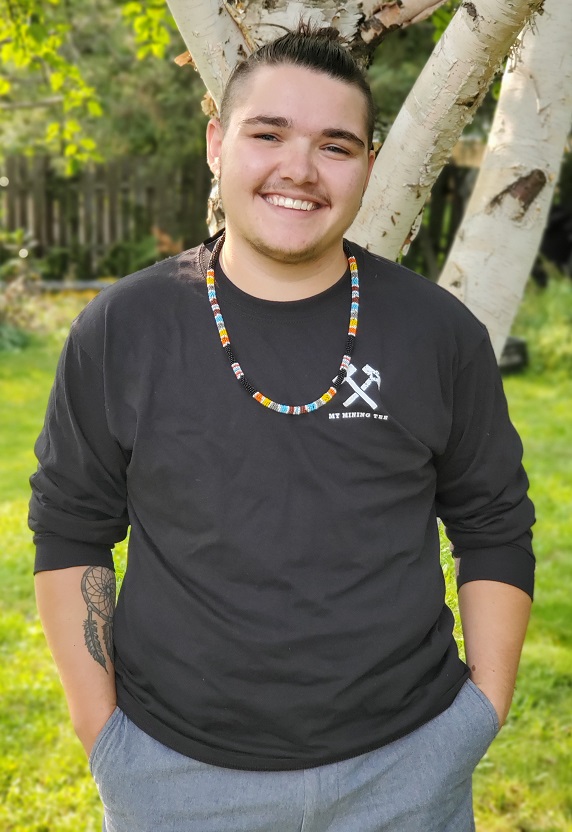 Nimkiins ndizhinikaaz bineshiinh ndondem Okikendawt ndonjiibaa Anishinaabe nini ndow.
Connor "Little Thunder" Lafortune is from Dokis First Nation. He is entering his third year at Nipissing University in a Double Honours Major in Indigenous Studies program and Gender Equality and Social Justice as well as a minor in Legal Studies. He is situated on Robinson Huron Treaty territory of 1850. Connor has worked with the Thunderbird Partnership Foundation to create a Life Promotion Toolkit for Indigenous communities across Canada. He also sits on various boards including but not limited to Cannabis and Psychosis Canada, Anishinaabek Nation's Youth Council, and First People's Wellness Circle's Indigenous Student's Mental Health Advisory. Connor prides himself on being an advocate for his triple identity, being simultaneously a Queer, Francophone, and Indigenous person.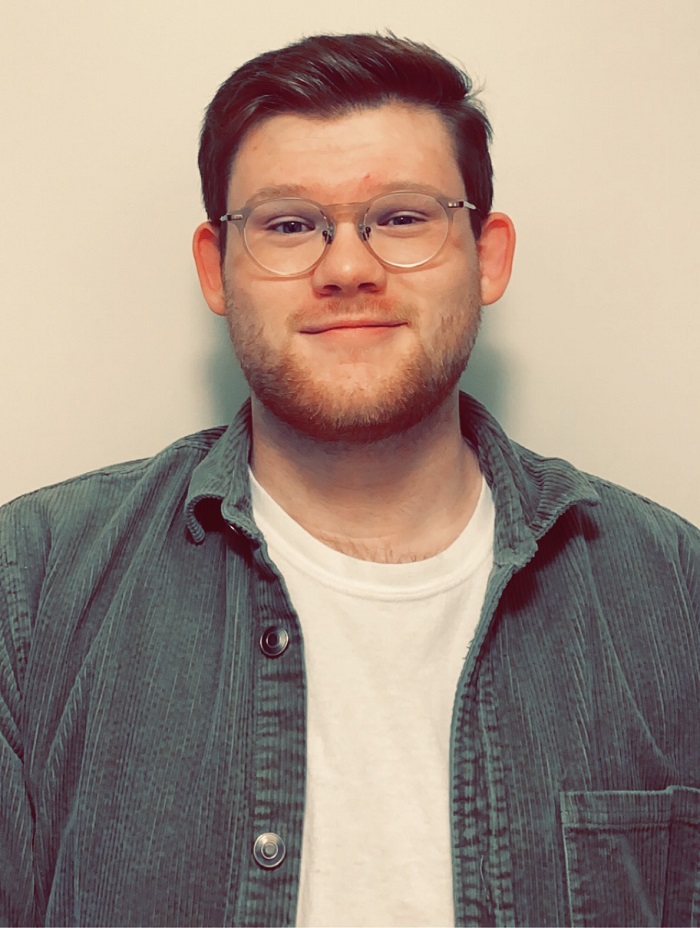 Garrett (he/him) is a young public health professional from Edmonton, Alberta. He is currently working on his Master's in Public Health at the University of Alberta specializing in health policy and management. Outside of his academic pursuits, he works with the Community-Based Research Centre as a peer navigator supporting folks taking at home HIV self-tests. Through this work, he developed a passion for supporting community members through peer support and recognized the importance of peer support in all areas of healthcare, including mental health care. With lived and living experience as a queer man with Generalized Anxiety disorder who has had to navigate support networks, he is keenly interested in advancing the mental health of 2SLGBTQ+ communities through increased cultural competency among mental health care providers. Outside of his interests in supporting the health of 2SLGBTQ+ folks, he is also interested in how we can mobilize resources to better support those individuals experiencing homelessness.  These individuals are disproportionately affected by addictions and mental health issues and face systemic barriers to accessing support. For almost two years, Garrett has been volunteering in the community to assist individuals experiencing homelessness to acquire identification and provincial health insurance in order to better access community supports. He is very excited to start working as part of the Youth Council and leverage his experiences in order to advance mental health equity.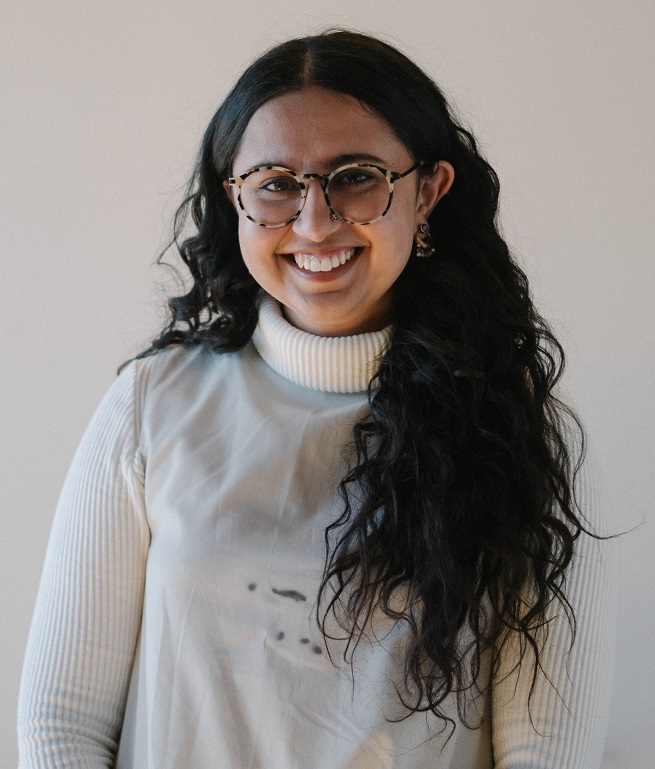 Manvinder Kaur Gill is a community-based researcher whose work is centred on religion, culture, colonialism, and health. She holds a BSc. and a BA (hons.) from the University of Winnipeg. Her MA in religious studies from McMaster University aimed to understand the intersections of alcohol and Sikhi, particularly considering influences of colonialism, gender, and intergenerational trauma. She has held research fellowships at Delhi University and the University of Victoria.
She is currently a SSHRC-funded Master of Social Work student at the University of Toronto where she holds a research assistantship on a project titled "Border(ing) Practices: Systemic Racism, Immigration, and Child Welfare" and is completing a clinical and research internship at Women's Health in Women's Hands, a community health centre providing primary health care to Black Women and Women of Colour from Caribbean, African, Latin American, and South Asian communities in Toronto. Her work aims to reimagine colonial narratives and direct energy towards frameworks of love, sovereignty, and fostering spaces of co-learning. She is the co-founder of Asra: The Punjabi Alcohol Resource (asranow.ca), a youth-led grassroots initiative bringing her research into practice.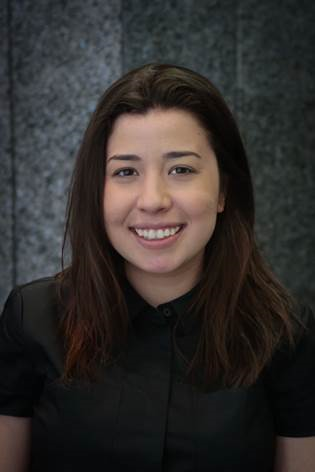 Myriam Lecousy is currently a full-time student studying Psychology and Behavioural Science at McGill University, as well as an active member of various mental health programs in Montreal. She is passionate about mental health advocacy and hopes that opening the discussion surrounding mental health will bring more youth together to share their experiences. She experienced her first episode of depression at 13 years old and hopes that sharing her story will reduce stigma surrounding youth and mental health.
She developed a passion very early on to help others in need. She founded the program "Exprime-Toi" in her last year of high school with the intention of expanding the mental health discussion in her school. This program permitted students to express themselves through all means, such as art and poetry, thus providing a voice to these students about their difficulties. She has since volunteered with various organizations such as U.M.B.R.E.L.L.A., an L.G.B.T.Q. organization that acts as a support group, a club, and a resource center at Vanier College, a Montreal-based anonymous crisis phone line for youth, Face à Face; an organization that offers phone line support, active listening sessions, mental health resources, and special programs for homelessness, and Brain Awareness Montreal, where she gave a public conference to primary and secondary schools. She was also a mentor for youth at Agence Ometz, an organization providing social services to the greater Montreal community.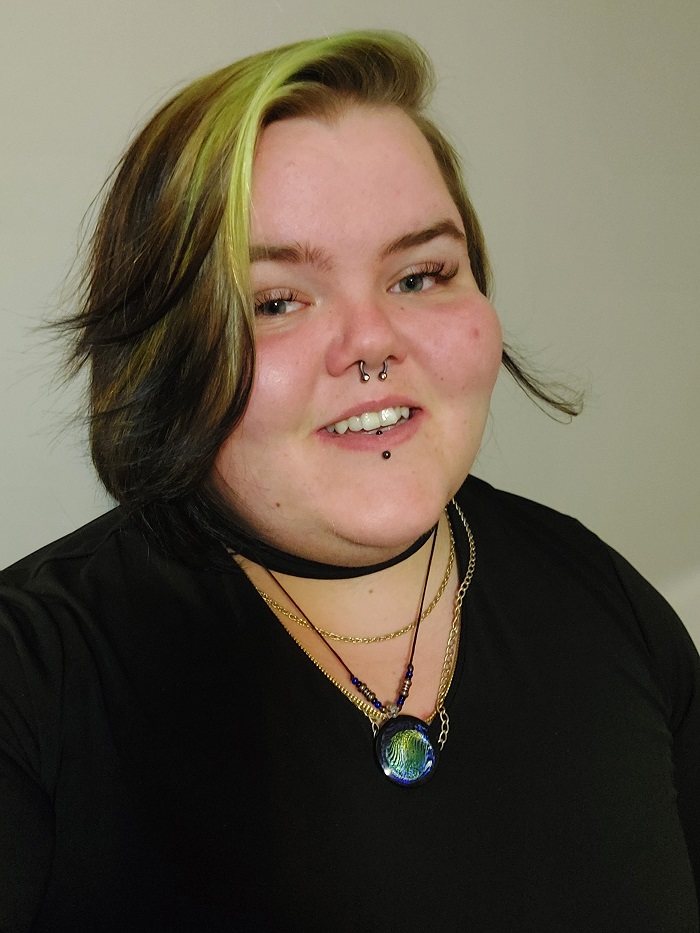 Venice is a disabled non-binary community activist based in Sudbury, ON. They focus heavily on doing work with marginalized poplations such as LGBTQIA+ people, people experiencing homelessness, people with mental health and addictions related issues, people of colour, people who have experienced trauma, and the intersections of those identities. He does on the street outreach work in his community for people who use drugs, and is a harm reductionist. She has a variety of lived experience that has guided her to a role of wanting to help others within their community and is passionate about intersectionalizing mental health and addictions resources. Venice has provided peer support to friends, family, and community members for many years, and intends to take up a career in social services and continue doing peer support and outreach work with homeless and impovrished communities.
Venice experienced their first symptoms with mental health issues at 6 years old, and was diagnosed with Borderline Personality Disorder at 14. They greatly believe that the most important and empowering thing you can do for people dealing with mental health and addiction issues is to share knowledge and educate people on a basis of compassion and to be trauma informed in doing so; and that sharing his experiences with mental health and addictions as someone with intersectional identities will pave the way for others to feel comfortable to join the discussion. Venice is an eager go getter who is looking forward to giving voice to those often silenced by cultural and societal barriers, and cannot wait to further work with the youth advisory council to affect change on a national level.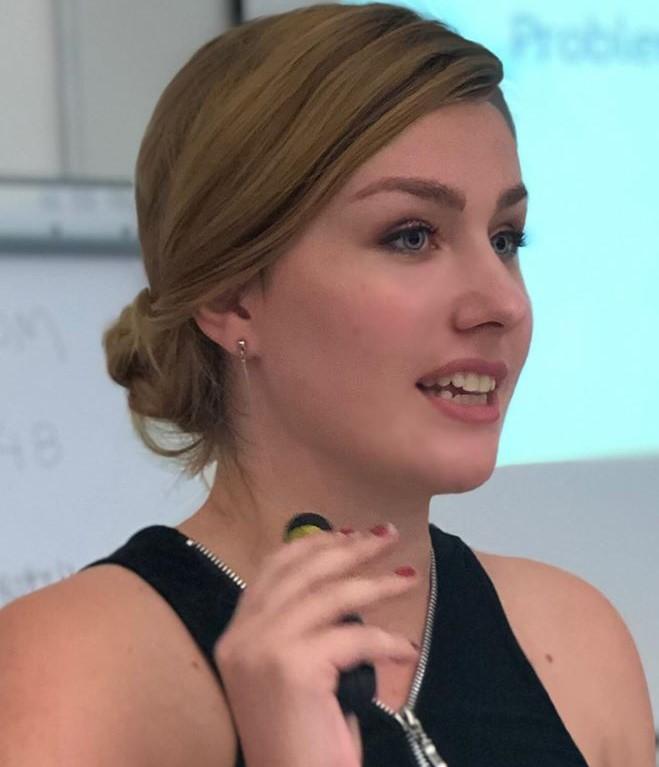 Madina is a Registered Nurse in Vascular Surgery at the QE II Health Sciences Centre in Halifax, Nova Scotia. She has leveraged her ten years of lived experience with mental illness to become a strong advocate for mental health promotion, stigma reduction and suicide prevention. She has a special interest in LGBTQ+ youth and people with disabilities. For over six years, Madina has presented at local, national and international conferences on topics such as how to better engage young patients in their care, how to reduce barriers to accessing care, and how to foster youth mental health. She is certified in Mental Health First Aid and Applied Suicide Intervention Skills (ASIST).
Madina represents the Youth Council on the Steering Committee for the MHCC Guidelines for Recovery-Oriented Practice and she promotes the implementation of the MHCC's Post-Secondary Mental Health and Psychological Safety Standard by post-secondary institutions in the Maritime Provinces.
She volunteers for the Mental Health Foundation of Nova Scotia, the Canadian Postsecondary Partnership to Reduce Alcohol Harms, Dalhousie University Student Health Promotion, and Stay Connected, which is an innovative program that facilitates the transition of adolescent mental health patients into the adult mental healthcare system. She also volunteers on the IWK Health Centre Family Leadership Council, the Medical Services Quality and Patient Safety Committee, the Health Centre Hand Hygiene Champions, and the Climate Driven Infectious Diseases Advisory Committee of the Canadian Association of Schools of Nursing.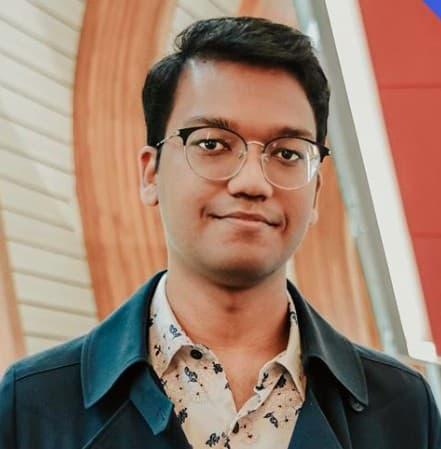 At a young age, Manish immagrated to Canada from Mauritius with his family. Now, hailing from Surrey, British Columbia, Manish is an active member of numerous mental health programs, while pursuing his studies at the University of British Columbia. Drawing from his own lived experiences, Manish has become a staunch supporter of increasing the accessibility of mental health care, especially for individuals with marginalized identities. Some of his most meaningful experiences have come from working at a peer support center and crisis line in his community. Moreover, he has worked with refugee and immigrant support and re-settlement groups in Vancouver. Hearing countless stories similar to his own has motivated Manish to advocate on behalf of communities he identifies with, namely LGBTQ2S+ individuals, people of colour, and newcomers to Canada.