The Mental Health Commission of Canada (MHCC) marks the culmination of a number of important initiatives each year in its Annual Report. Outlining delivery on recommendations from Changing Directions, Changing Lives: The Mental Health Strategy for Canada and work with our partners in the mental health community to challenge our fellow citizens to improve their own mental health and the health of those around them.
Each report notes how the work of the MHCC is made possible through the unwavering commitment of the mental health community and the support and cooperation of our vast network of partners, spanning the breadth of our nation.
Annual Reports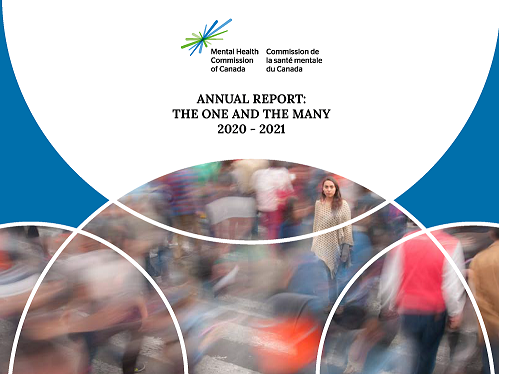 2020 – 2021 Annual Report: The One and the Many
The One and the Many brings a new dimension to the work of the Mental Health Commission of Canada. The challenge of striving for improving mental health outcomes on two different but complimentary planes: the need to push for advances that will one day improve the lives of many without losing sight of the individuals who need support and attention right now.