The Mental Health Commission of Canada (MHCC) marks the culmination of a number of important initiatives each year in its Annual Report. Outlining delivery on recommendations from Changing Directions, Changing Lives: The Mental Health Strategy for Canada and work with our partners in the mental health community to challenge our fellow citizens to improve their own mental health and the health of those around them.
Each report notes how the work of the MHCC is made possible through the unwavering commitment of the mental health community and the support and cooperation of our vast network of partners, spanning the breadth of our nation.
Annual Reports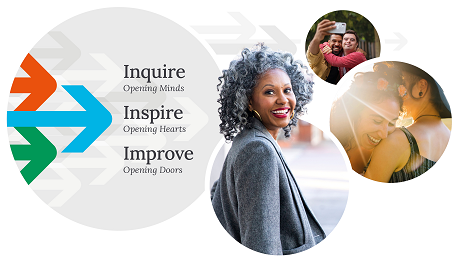 In some ways, there has never been a more pivotal time to work in mental health. Two years of COVID uncertainty have had an impact on many, at great cost to their well-being. These are the people at the heart of the work of the Mental Health Commission of Canada (MHCC). 
From our collaborations with the Canadian Centre on Substance Use and Addiction on a series of polls conducted throughout the pandemic, we've seen levels of depression and anxiety increase and remain high. We've seen their disproportionate impact on youth, low-income families, people in rural and remote areas, and many other groups. We've seen growing gaps in access to timely, quality, culturally appropriate mental health and substance use health care. But with these findings we've also seen an opportunity to do better.
If year one of the pandemic was about weathering the storm, year two was about surveying the damage and rebuilding stronger.
As you'll see in this report, our efforts to do so homed in on real-world impacts — the kind that would contribute to future advancement while bolstering support for the people who needed it now.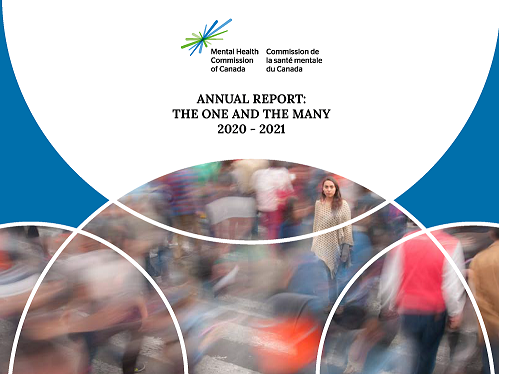 2020 – 2021 Annual Report: The One and the Many
The One and the Many brings a new dimension to the work of the Mental Health Commission of Canada. The challenge of striving for improving mental health outcomes on two different but complimentary planes: the need to push for advances that will one day improve the lives of many without losing sight of the individuals who need support and attention right now.