By Aishah Khan
I recently took up roller skating.
My legs are sore from my practice session in my cousin's basement. A seasoned hockey player, he agreed to help me, although he was mostly unconcerned, absentmindedly shooting a tennis ball around as I wobbled.
I'm 26, and I have spent the past few years in a transitive state. I made two major moves during the pandemic and have started from the beginning in foreign places where I know no one.
I need to learn, to feel motivated. I need to have fun in a city where I've spent the past eight months in my apartment, going to school, work, therapy and talking to friends despite not leaving the living room.
Mastering roller skating can't replace my friends or cure growing pains, but that feeling of exhilaration when I begin to glide and feel control makes me excited, makes me smile, even sometimes makes me whoop with triumph.
It won't fix my existential confusion, but it's enough for now.
My parents are in an almost opposite stage of life. As I try to find my groove, they struggle to slow down.
I told my mother that there's a lot to look forward to, and I don't want her to regret being sad during these years. Each phase of life has something different to offer us, but this transitive stage makes it unbearable to face –– it's lonely and daunting and the hardest thing I've ever had to do.
My parents are clinging to their past selves. They both still work, although they are financially secure, and my father is nearly 70. They're frustrated that they get tired more, can't do physical things as easily and need more help. My mother explained that it's scary, realizing your body is turning on you, and fearing that you will lose the ability to function.
I agreed, shivering at the thought. But I still encouraged her to explore what this phase of life can offer that she and my father haven't had: total financial security, no responsibility over children, no parents to worry over. They can enjoy what they've worked for, they can finally sit back. Their time can be theirs, not their job's or children's. They can try new things, rediscover forgotten hobbies, read books in one sitting and stay up until 2AM binging Netflix because they don't have to work the next day.
It's hard to accept change. I'm trying to adjust to the crushing responsibility of independence and my parents are trying to prolong their productivity instead of enjoying the results.
While I must lean into my fears, my parents must let themselves relax. We both have joy waiting for us, we just need to reach for it in different ways.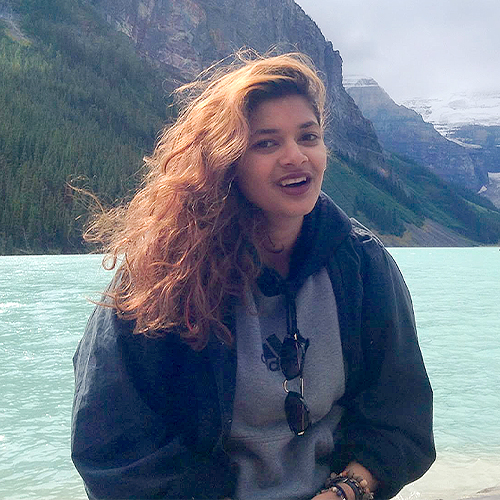 Aishah Khan is a recent writing and communications student who is slowly settling into her niches of feminism, mental health awareness and editorial writing. She is an avid reader and media consumer, and one of her all-time favourite books is A Tree Grows in Brooklyn. In her spare time, Aishah can either be found drawing or painting in the winter, and camping, canoeing and swimming in the summer.