By Steve Tizzard
It's Friday. The end of a long week at work. You arrive for your shift, and you notice your co-worker Paul is looking out of sorts again. He has all week. Later in the day, Paul shows up late to the staff meeting. He stays silent, avoids eye contact, and spends the whole meeting staring at his phone. It's clear that something is not right. What do you do? Maybe nothing – after all, this is none of your business, right? But wait, if someone needs help, you want to be supportive. Then you remember your mental health first aid training, and you know the next step is to reach out. But how?
It starts with a conversation
For anyone starting this kind of conversation, you need to know that you may not get the response that you expect. Your offer may be turned down abruptly or be taken as offensive. I have learned that most of the time, if this happens you don't need to feel like a failure or that you did something wrong. Instead, give the person some time and let them absorb the offer. In my experience, most of the time the person will return to you later and ask if the opportunity to chat is still available.
Once the conversation begins, make sure that listening techniques take over, such as no interruptions, no frustration, and no advice. Also, remember that the conversation is not about you, it's about the person speaking and their story. As the listener in this situation, we are there to be a sounding board, but we are not therapists or trained to give advice, so we steer clear of that.
It could be a quick conversation where a co-worker requires a community support, or it could be a life-altering conversation where a crisis is happening, and they need immediate supports for safety of life. Many times, people reach out for help when it's not them who are suffering but a family member.
Showing up for others
Substance use and addiction is part of psychological safety. It's becoming a growing concern with younger adults and youth. I remember when a co-worker approached me in crisis. His daughter was on the street, using some pretty hard drugs. He was concerned not just for her well-being but felt that her life was in imminent danger. Within a few moments, we were able to make a call to a peer counsellor who shared the life experience of this young woman. Within 72 hours, we were able to secure safe housing, a doctor's appointment for treatment, and counselling sessions. I am happy to say that several years later this young woman is in recovery, started a family and is looking forward to helping others in similar situations. Being there for others makes all the difference, and so does asking for help.
How to start this conversation:
Start with small talk first, and then reassure the person that you can be trusted with a private conversation.
Let the person know that you have noticed a few things out of character for them.
Be relatable, acknowledging that many of us in the workplace go through stressful times and need help.
Encourage the person to talk by asking simple, open, and non-judgmental questions.
Don't make assumptions about what they are going through and how this might affect their work. Many people are able to manage their mental health and perform their work but may require support when experiencing a difficult period.
Choose an appropriate place for the conversation, somewhere neutral and outside of the workplace. It helps to be in a different environment where the person feels relaxed and may open up more easily.
Encourage the person to seek advice and support. Know the resources available for workers in need or in crisis, to help them find the supports without delay.
Remind the person that you are available to talk anytime, even after they have found some professional supports.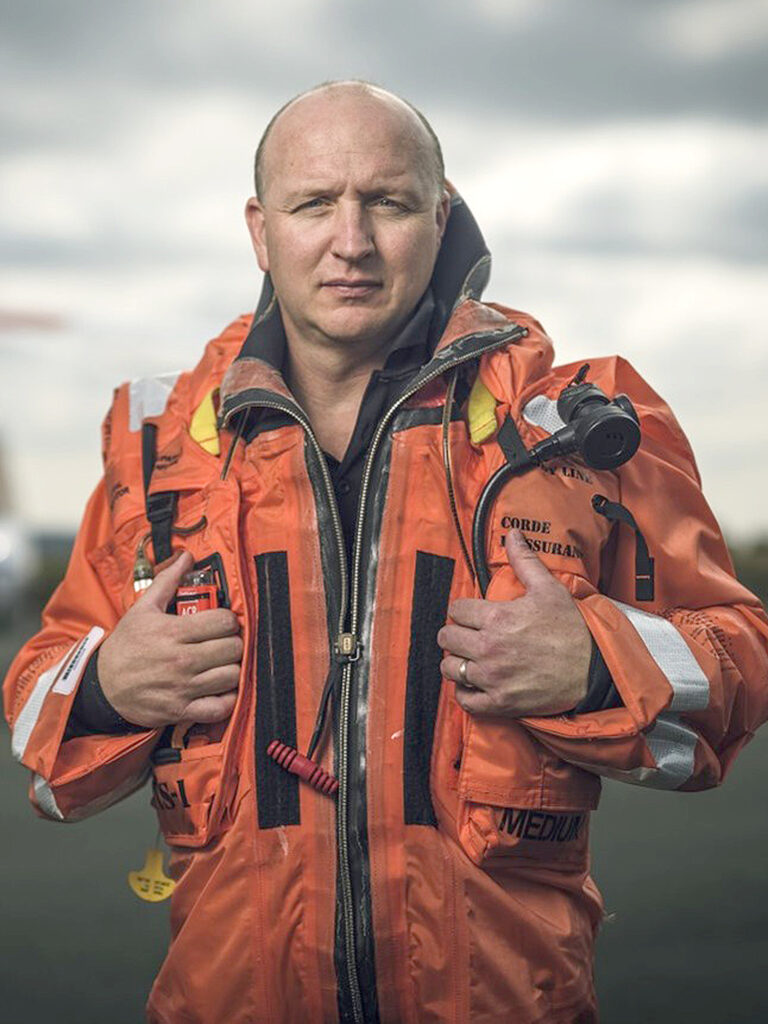 Steve Tizzard has worked on the Hibernia Platform since 1997, and for the last 22 years, in a Communications, Weather and Ice Management role. He is the founding member of the Offshore Wellness Committee, for workers in the oil and gas industry. In 2015, the Wellness Committee from Hibernia was recognized by Canada's Safest Employers Awards for psychological safety in the workplace.
In 2022, Steve received the Champion of Mental Health Award by the Canadian Alliance on Mental Illness and Mental Health (CAMIMH), recognizing his work to advance the cause of mental health. Steve is a Mental Health First Aid (MHFA) Instructor and is certified as a Psychological Health and Safety Advisor. To learn more, visit www.allthebestconsulting.com.