By: Jessica Ward-King, B.Sc., Ph.D.
I used to be a book snob. OK – if I'm honest, there is still something about books that sets my pulse racing, be it their light earthy scents, the textured feeling of the pages between my fingers or the sound of crisp pages rustling as I turn them gently – give me a used bookstore and I will see you in a few hours. I remember when I moved overseas for university, I got a Kindle because it was practical – I couldn't bring my bookshelves, after all – but I never really loved it. I was always, through and through, a book person.
So, imagine my horror when, in the process of my most recent depressive episode, my concentration got so bad that I couldn't even read. Books, which before then had been my comfort and my escape, suddenly escaped me entirely. I didn't know what to do. I was entirely forlorn.
Then a friend suggested that I try audiobooks. I scoffed. I was not the kind of person who listened to audiobooks.
But the thought niggled at the back of my mind. I was missing reading. I was missing learning. I was missing new ideas.
When the opportunity came to try two audiobooks for free, my wife strongly suggested that I try it. (In fact, I think the conversation went something like, "Try it. I am tired of hearing you whine that you miss books. It's free, so you're going to pick two books and you're going to listen to them both to give it a good try. And if it doesn't work after that, fine." And like the smart wife that I am, I said "Yes dear.")
I scoured the catalogue and chose two books that looked interesting, and pressed download.
Don't tell my wife – she was right.
I couldn't read my beloved books, but as I laid on the couch unable to get up (due to the depression) I could listen. Those times that I could get up to take a COVID walk around the block, I could listen. If I made it out of my house onto the bus, I could learn new things, I could start new conversations, I could keep my brain active. Audiobooks became a bridge to the cognitive skills that were so much in decline two years into my bipolar depression. They came to bolster my self-esteem at a time when I was convinced that I had become stupid and slow. They became a lifeline and a window out onto the world that seemed so far away.
Now, all audiobooks are not created equal, nor will they work for everybody. For one thing, at 10+ hours for the average book, it needs to interest you, but also the voice, accent and cadence of the narrator must also be appealing (I found that out the hard way!) You also have to be reading the right kinds of books. If you are trying to study or take notes, audiobooks are difficult (or impossible) to notate or reference, so keep that in mind. Finally, there are a variety of shorter self-published essay-type or unedited texts interspersed amongst blockbusters and indie favourites, so make sure you pay attention to what you are spending your credits on. But all in all, the subscriptions and costs of individual books are generally reasonable (depending on how voracious a reader you are) and are usually pretty customizable. My wife and I even share an account, so that we can share books and credits, which helps us make it work.
And just one more thought – they have some great self-help and psychology books available for download. It makes it so easy to round out your library, lift your spirits with a good read and access some useful resources for self-understanding and self-care.
As a former (recovering?) book snob, I think there are far worse things in life than trading your glasses for earphones and enjoying the escape of storytelling once again. Mental illness already robs us of so much of the simple pleasures of life. If there is a way to get some joy back it would be such a waste to deprive ourselves of it. So, take it from my wife: pick two books and listen to them both to give it a good try. And if it doesn't work for you, fine. And then don't tell her that she was right. Her head will only swell further.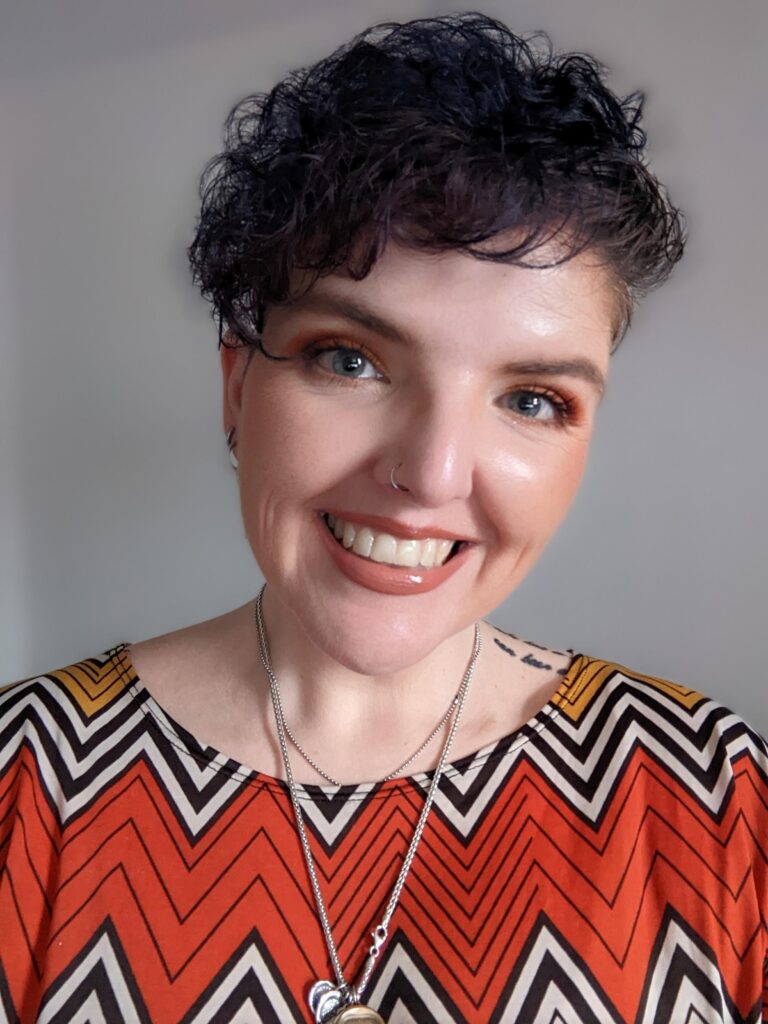 Jessica "StigmaCrusher" Ward-King has a PhD in experimental psychology from the University of London, England, and a bachelor's degree from McGill University with a BSc (hons) in psychology. Jessica also has living experience of Bipolar II Disorder, a chronic mental illness that she has lived with since she was a teenager.
Jessica works tirelessly to crush the stigma of mental health and mental illness as a keynote speaker, author and YouTube creator.