How would you rate your ability to focus right now? More importantly, how are you feeling? After bathing in anxiety for a few years, are you feeling a little frayed around the edges? Are you making enough time each day to relax, reflect, and renew yourself?
My hunch is that almost everyone I could ask would tell me that they are struggling with managing stress and want to feel more relaxed. But wellness is so much more than that.
"Wellness can often be confused with health, wellbeing, and happiness. Wellness is an active process of being aware and making choices that lead toward an outcome of optimal holistic health and wellbeing", according to the Global Wellness Institute, and wellness includes all of these elements:
Physical: Nourishing a healthy body through exercise, nutrition, sleep
Mental: Engaging the world through learning, problem-solving, creativity
Emotional: Being aware of, accepting and expressing our feelings, and understanding the feelings of others
Spiritual: Searching for meaning and higher purpose in human existence
Social: Connecting and engaging with others and our communities in meaningful ways
Environmental: Fostering positive interrelationships between planetary health and human actions, choices, and wellbeing
How do we make the choices that will lead us to our optimal well-being? One way to actively cultivate wellness is by practicing mindfulness. Inner calm, peace and balance are possible, no matter what is happening. There is a way to be fully present, mindful and to connect with inner peace every day. It starts with being kind to your mind. The co-founder of Headspace, a trained Buddhist monk, Andy Puddicombe says, "We can't change every little thing that happens to us in life, but we can change the way that we experience it. That's the potential of meditation, of mindfulness."
Scientific Basis for Mindfulness Meditation
Studies have shown that mindfulness techniques are an effective way to slow your thoughts, achieve calm and manage your emotions. You can learn to focus on deep breathing, and turn your attention to the moment, which helps to manage your brain's stress and anxiety responses. The more people develop this ability, the more they experience a sense of inner peace because they learn to respond less negatively and emotionally to stressors. This is one of the reasons that people find mindfulness helps them to improve their well-being.
What's the best way to develop this ability? You don't need to join an ashram. Consider an app – there are many that might fit with your interests, preferences, and experience. Here are 3 of the top-rated apps to help you ease into a mindfulness practice.
Headspace
Headspace aims to help people create life-changing habits to support their mental health and wellness.
Headspace offers a range of mindfulness programs including short moments of pause that take 1-3 minutes. It can help you relax your mind in minutes and improve focus, as well as improve your sleep. Headspace claims that their programs are proven to reduce stress by 14% in just 10 days. The free Take10 initiative is Headspace's beginner program with daily 10-minute meditation exercises for 10 days. There is also programming for kids, categorized by age under 5-years-old, 6- to 8-years-old, and 9- to 12-years-old.
Headspace offers an auto-renewing yearly membership for $89.99 CAD, or an auto-renewing monthly membership for $17.99 per month. Post-secondary or university students can save 85%.
Calm
If finding inner calm is on your list or if you're just looking for better ways to cope with stress, the Calm app may be just the thing. This mindfulness and meditation app will appeal to newbies and to experienced meditators. The Calm app features meditations on a range of topics, offers some beginner-level meditations, and has excellent content for kids. You can also listen to relaxing music to help you sleep or focus. Falling rain, ocean surf, and forest ambiance are just a few of the wide variety of 'soundscapes' available. Calm also offers Sleep Stories, adult bedtime stories to soothe you to sleep.
Calm is free to download. Some parts of the app are free, but much of the programming requires membership to fully access everything. If you choose to sign up for a 7-day trial, you'll automatically be enrolled in Calm Premium, which costs $69.99 a year or $14.99 a month. You can cancel up to 1 day before your trial ends to avoid being charged. Calm also offers a lifetime membership for $399.99.
Available for iOS, Android, and the Web
Aura
Aura claims to be most technologically advanced, simplest, and most effective meditation platform. Powered by artificial intelligence (AI), the app starts by getting to know you to personalize your platform. Aura aims to offer everything you need to transform your well-being in one personalized app, from meditations to stories to cognitive behavioral therapy (CBT). The app offers one free 3-minute personalized meditation every day. You can explore and subscribe to different channels which offer different mini meditations. There are new channels added weekly.
You can get access to a free seven-day trial. Premium membership costs $12 monthly, $60 annually, or $400 for lifetime use.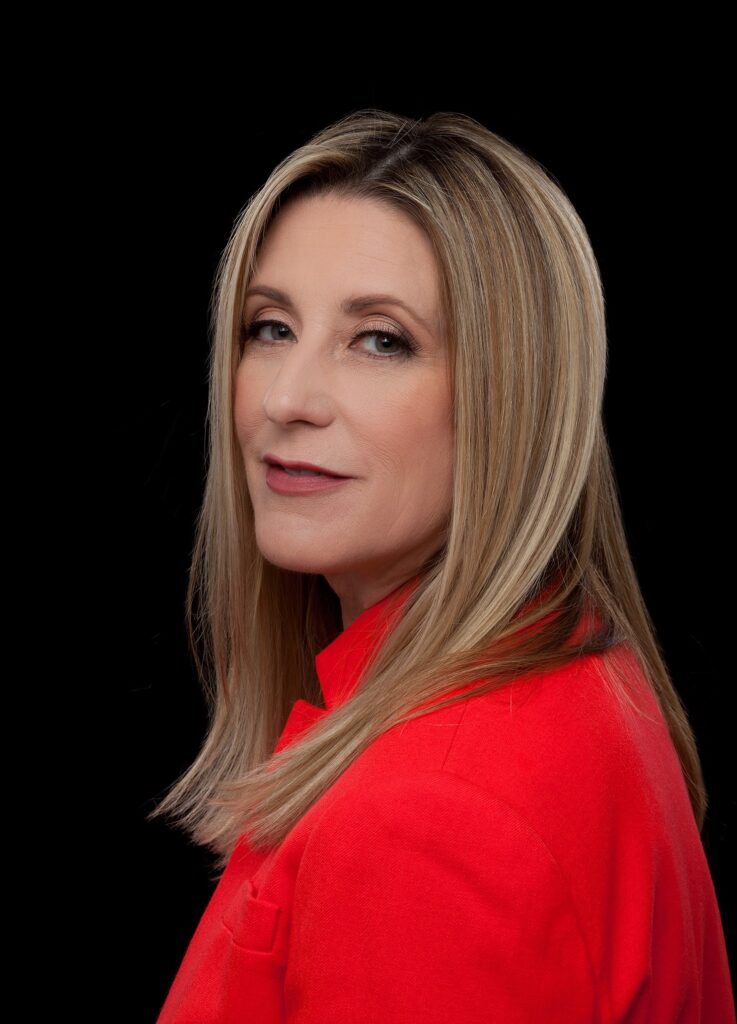 Nicole Chevrier is Marketing and Communications Manager with the Mental Health Commission of Canada. Mental health is one of her passions.
Nicole is an avid writer and photographer. A first-time author, she recently published her first children's book to help children who are experiencing bullying.
When she isn't at her desk, Nicole loves to spend her time doing yoga and meditation, ballroom dancing, hiking, and celebrating nature with photography. She is a collector of sunset moments.