The Case for Diversity — Promising Practices
Canada's prosperity, growth and strength are tied to the diversity of the nation. And yet, there is an urgent need to develop mental health services to meet the needs of immigrant, refugee, ethno-cultural and racialized (IRER) populations living in Canada.
To provide better services and supports for IRER populations, stakeholders told the MHCC that they needed evidence of what was working across the country.  
The Case for Diversity project identified programs, policies, treatments and supports that have the capacity to effectively address disparities in mental health service delivery in Canada. These practices of interest were either submitted through an online call for practices of interest or by the Case for Diversity research team.
| | |
| --- | --- |
| Promising Practice Name: | Newcomer Community Wellness Project |
| Organization: | Immigrant Services Association of Nova Scotia |
| Target Population(s): | Immigrant |
| Location: | Halifax, Nova Scotia |
| Promising Practices Category: | Community Engagement; Education |
| | |
| --- | --- |
| Promising Practice Name: | Nova Scotia Interpreting Services |
| Organization: | Nova Scotia Interpreting Services |
| Target Population(s): | Immigrant; Refugee; Ethno-Cultural; Racialized |
| Location: | Halifax, Nova Scotia |
| Promising Practices Category: | Services |
| | |
| --- | --- |
| Promising Practice Name: | Cultural Consultation Service (CCS) |
| Organization: | Jewish General Hospital |
| Target Population(s): | Immigrants; Refugees |
| Location: | Montreal, Quebec |
| Promising Practices Category: | |
| | Identified by Project Team |
| | |
| --- | --- |
| Promising Practice Name: | RIVO (Montreal) |
| Organization: | RIVO (Montreal) |
| Target Population(s): | Immigrant; Refugee |
| Location: | Montreal, Quebec |
| Promising Practices Category: | Services |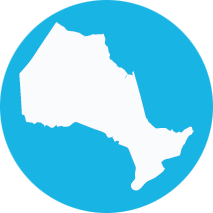 | | |
| --- | --- |
| Promising Practice Name: | Learning Exchange Pilot Project (LEPP) |
| Organization: | Gerstein Crisis Center and Ryerson University's Internationally Educated Social Work Professionals (IESW) Bridging Program |
| Target Population(s): | Immigrant; Refugee |
| Location: | Toronto, Ontario |
| Promising Practices Category: | Social Determinants of Health |
| | |
| --- | --- |
| Promising Practice Name: | Promise of Partnership |
| Organization: | Carizon, Reception House, Family and Children services, Canadian Mental Health Association Waterloo Wellington Dufferin (CMHAWWD) |
| Target Population(s): | Refugees |
| Location: | Kitchener, Ontario |
| Promising Practices Category: | Community Engagement; Health Promotion and Prevention; Services |
| | |
| --- | --- |
| Promising Practice Name: | Clinical Counselling Program |
| Organization: | Ottawa Community Immigrant Services Organization (OCISO) |
| Target Population(s): | Immigrants, refugees (claimants and convention) |
| Location: | Ottawa, Ontario |
| Promising Practices Category: | Services |
| | |
| --- | --- |
| Promising Practice Name: | Wellness Recovery Action Plan (WRAP) for Newcomers |
| Organization: | IESW Bridging Program, G. Raymond School of Continuing Education, Ryerson University |
| Target Population(s): | Immigrant; Refugee: Ethno-cultural; Racialized |
| Location: | Toronto, Ontario |
| Promising Practices Category: | Services |
| | |
| --- | --- |
| Promising Practice Name: | The Opening Doors Project |
| Organization: | CMHA Toronto in partnership with Access Alliance and Across Boundaries, funded by Citizenship and Immigration Canada |
| Target Population(s): | Newcomers, Refugees, Youth, Mental Health consumers and Mental Health Service Providers |
| Location: | Toronto, Ontario |
| Promising Practices Category: | Education |
| | |
| --- | --- |
| Promising Practice Name: | Outburst! Movement of Young Muslim Women |
| Organization: | Barbra Schlifer Commemorative Clinic |
| Target Population(s): | Young Muslim women |
| Location: | Toronto, Ontario |
| Promising Practices Category: | Education; Services |
| | |
| --- | --- |
| Promising Practice Name: | Rehabilitation Action Programme (RAP) |
| Organization: | Canadian Mental Health Association – Toronto Branch |
| Target Population(s): | Individuals 16 years of age and older from Somali, Tamil, Dari and Pashto speaking communities who have been diagnosed with a serious mental illness and would benefit from intensive case management. As well, there is a capacity to serve other clients where there is an ethno-cultural component to their mental health presentation. |
| Location: | Toronto, Ontario |
| Promising Practices Category: | Services |
| | |
| --- | --- |
| Promising Practice Name: | Diversity in Action Scarborough (DIAS) |
| Organization: | East Metro Youth Services |
| Target Population(s): | Refugee/ Immigrants – (Afghan, Tamil & Chinese) in Greater Toronto Area |
| Location: | Scarborough, Ontario |
| Promising Practices Category: | Community Engagement; Education; Health Promotion and Prevention |
| | |
| --- | --- |
| Promising Practice Name: | Newcomer Youth Program |
| Organization: | East Metro Youth Services |
| Target Population(s): | Refugee; Immigrant youth aged 12-21 |
| Location: | Scarborough, Ontario |
| Promising Practices Category: | Education |
| | |
| --- | --- |
| Promising Practice Name: | OASIS Program |
| Organization: | THRIVE Child and Youth Trauma Services |
| Target Population(s): | Immigrant and refugee children, youth and their families |
| Location: | Hamilton, Ontario |
| Promising Practices Category: | Community Engagement |
| | |
| --- | --- |
| Promising Practice Name: | Mutual Aid Parenting Program |
| Organization: | London Cross Cultural Learner Centre |
| Target Population(s): | Government Assisted Refugees |
| Location: | London, Ontario |
| Promising Practices Category: | Education |
| | |
| --- | --- |
| Promising Practice Name: | Client Support Services (CSS) Program |
| Organization: | COSTI-Toronto; Reception House Waterloo Region-Kitchener; Wesley Urban Ministries- Hamilton; London Cross Cultural Learner Centre-London; Multicultural Council of Windsor & Essex County-Windsor; Catholic Centre for Immigrants-Ottawa |
| Target Population(s): | Government Assisted Refugees (GARs) |
| Location: | Toronto, Ottawa, Hamilton, Essex, Waterloo, London |
| Promising Practices Category: | Services |
| | Identified by Project Team |
| | |
| --- | --- |
| Promising Practice Name: | Measuring Health Equity |
| Organization: | Toronto Central Local Health Integration Network (TCLHIN) |
| Target Population(s): | Immigrant; Refugee; Ethno-cultural; Racialized |
| Location: | Toronto, Ontario |
| Promising Practices Category: | Social determinants of health; Tools |
| | |
| --- | --- |
| Promising Practice Name: | Health Equity Impact Assessment Tool (HEIA) |
| Organization: | Ontario Ministry of Health and Long-Term Care |
| Target Population(s): | Immigrant; Refugee; Ethno-cultural; Racialized |
| Location: | Ontario |
| Promising Practices Category: | Social determinants of health; Tools |
| | |
| --- | --- |
| Promising Practice Name: | Hong Fook Mental Health Association |
| Organization: | Hong Fook Mental Health Association |
| Target Population(s): | Immigrant, Refugee, Ethno-cultural, Racialized |
| Location: | Toronto, Ontario |
| Promising Practices Category: | Services |
| | |
| --- | --- |
| Promising Practice Name: | Assertive Community Treatment (ACT) Team |
| Organization: | Mount Sinai Hospital |
| Target Population(s): | Asian and South East Asian Canadians, Immigrants, Refugees |
| Location: | Toronto, Ontario |
| Promising Practices Category: | Services |
| | |
| --- | --- |
| Promising Practice Name: | The Canadian Centre for the Victims of Torture (CCVT) |
| Organization: | The Canadian Centre for the Victims of Torture (CCVT) |
| Target Population(s): | Immigrant, Refugee, Ethno-cultural, Racialized |
| Location: | Toronto, Ontario |
| Promising Practices Category: | Services |
| | |
| --- | --- |
| Promising Practice Name: | COSTI Mental Health and Problem Gambling Services |
| Organization: | COSTI Immigrant Services |
| Target Population(s): | Immigrant, Refugee, Ethno-cultural |
| Location: | Toronto, Peel Region, York Region, Ontario |
| Promising Practices Category: | Services |
Promising Practice Name:
Language Services Toronto
Organization:
Toronto Central Local Health Integration Network (LHIN)
Target Population(s):
Immigrant, Refugee, Ethno-cultural, Racialized
Description: Improved access to language supports was identified as a priority by the Toronto Central LHIN and Toronto area hospitals resulting in the creation of the Language Services Toronto (LST) in 2012. LST provides real-time, over-the-phone interpretation (OPI) services in more than 170 languages, 24 hours a day, 7 days a week to clients utilizing health care services in Toronto. The main objectives of the LST program are to eliminate language barriers to accessing quality service and to improve health outcomes by ensuring increased accurate communication between providers and patients through the use of professionally-trained interpreters. The TC LHIN covers the costs of the service for providers in Community Support Services, Community Mental Health and Addictions and Community Health Centres, while hospitals within the LHIN and hospitals/organizations outside the TC LHIN are able to join the program but pay the costs themselves.
Location:
Toronto, Ontario
Promising Practices Category:
Services
| | |
| --- | --- |
| Promising Practice Name: | Refugee Mental Health Project |
| Organization: | Centre for Addiction and Mental Health |
| Target Population(s): | Settlement and Healthcare providers |
| Location: | Toronto, Ontario |
| Promising Practices Category: | Education |
| | |
| --- | --- |
| Promising Practice Name: | Wellness and Mental Health, and Problem Gambling Counselling |
| Organization: | Polycultural Immigrant And Community Services |
| Target Population(s): | Immigrant, Refugee, Ethno-cultural, Racialized |
| Location: | Toronto, Ontario |
| Promising Practices Category: | Health Promotion and Prevention |
| | |
| --- | --- |
| Promising Practice Name: | Walk-in Counselling Service |
| Organization: | Ottawa Chinese Community Service Centre (OCCSC) |
| Target Population(s): | Immigrant, refugee, Ethno-cultural; Racialized |
| Location: | Ottawa, Ontario |
| Promising Practices Category: | Services |
| | |
| --- | --- |
| Promising Practice Name: | Wellness Group |
| Organization: | South Asian Women's Centre |
| Target Population(s): | Ethno-Cultural; Racialized |
| Location: | Toronto, Ontario |
| Promising Practices Category: | Health Promotion and Prevention |