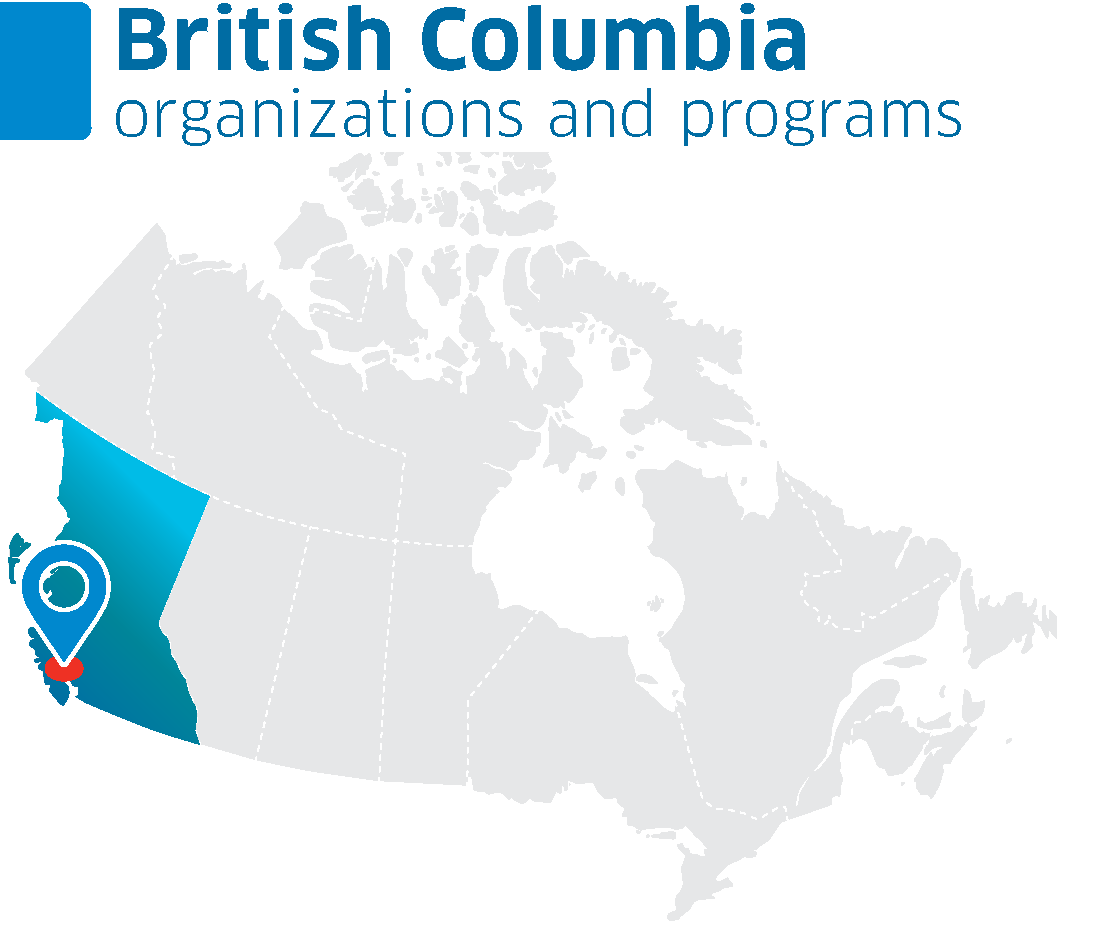 There are five Regional Health Authorities (RHA) inBritish Columbia, in addition to the Provincial Health Services Authority (PHSA) and the First Nations Health Authority (FNHA). Each RHA provides mental health and substance use programs and services in its geographical jurisdiction. Services are broad, including community, acute, and tertiary. The FNHA provides mental health and substance use services for Indigenous clients across the province.
There are also six forensic regional clinics throughout the province that are part of the PHSA and help connect individuals with local and community services, providing a variety of supports while they are transitioning. Community Transition Teams (an extension of the PHSA's Correctional Health Services) are a unique service in this area, with pilot teams at five correctional facilities. These teams provide supports for individuals transitioning into the community who need resources for opioid use and overdose prevention.
Another notable service is the Burnaby Centre for Mental Health and Addiction.
This unique program is for people living with complex and severe mental illness and substance use needs who have experienced several returns to substance use or whose treatment needs are beyond what local community health resources or health authority can offer. The centre accepts people on probation as well as people using methadone or Suboxone.
Note: this province-specific resource comes from the National Inventory of Mental Health and Substance Use Services and Supports. On that page, you will find the national inventory and links to the inventories for the other provinces and territories.