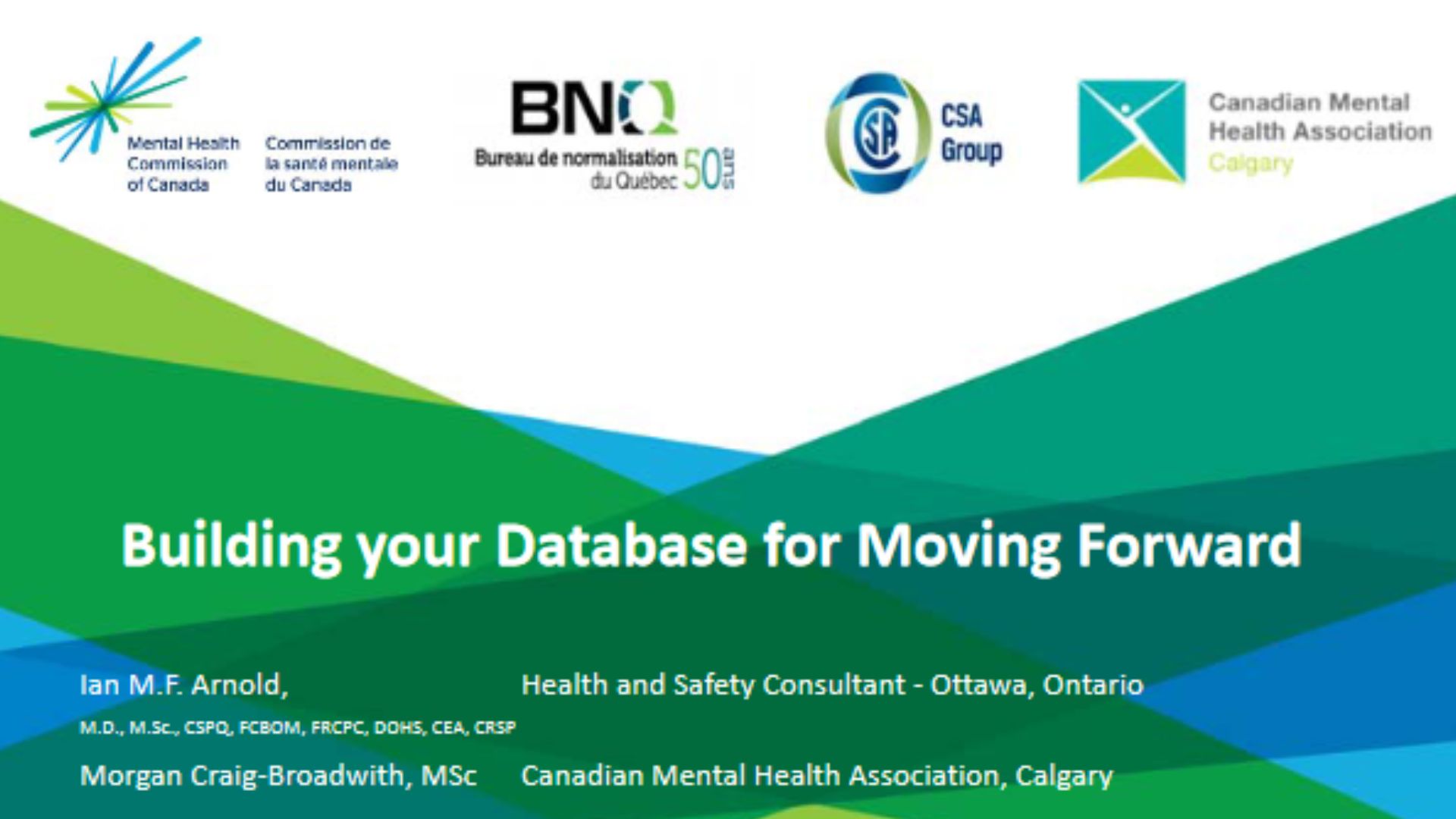 Description: The Building your Database for Moving Forward workplace webinar outlines how organizations can utilize the sample audit tool and other planning strategies provided in the voluntary National Standard for Psychological Health and Safety.
The sample audit tool can be used by organizations to conduct internal audits. It can be modified to suit the size, nature, and complexity of the organization. The audit tool may also function as a "gap analysis" tool to highlight those areas that require further work to meet the requirements of the Standard. Other key planning strategies are discussed.
Guest Speakers: Ian M.F. Arnold, Health and Safety Consultant, Ottawa, Ontario, and Morgan Craig-Broadwith, Canadian Mental Health Association, Calgary. The Mental Health Commission of Canada is hosting a series of webinars on the last Wednesday of every month at 12:00 p.m. ET to take stock of what employers are already doing to improve the workplace and brainstorm ways to continue the momentum. The fourth webinar took place Wednesday, October 30, 2013 at 12 p.m. ET with guest speaker Ian M.F. Arnold, a health and safety consultant in Ottawa, Ontario, and Morgan Craig-Broadwith from the Canadian Mental Health Association in Calgary.
Download the voluntary National Standard for Psychological Health and Safety in the Workplace