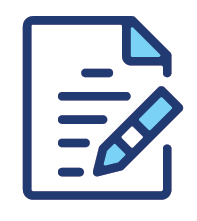 From anxiety and depression to pandemic-related stress, COVID-19 has intensified the mental health needs of people across Canada. While research and policy typically focus on promoting timely and equitable access to mental health resources in the public health system, the private sector also has an important role to play in addressing unmet mental health needs — for example, through extended health benefits (EHBs) offered to people at work.
An estimated two-thirds of adult workers in Canada have access to EHBs that include varying degrees of mental health care coverage, such as access to psychologists, psychotherapists and other service providers. Yet little is known about how these benefits are actually used by employees or how employers make decisions about EHB funding and coverage. We conducted an online survey of 239 employees and 175 employers to better understand EHBs from both perspectives.
To learn more, please read the full report.