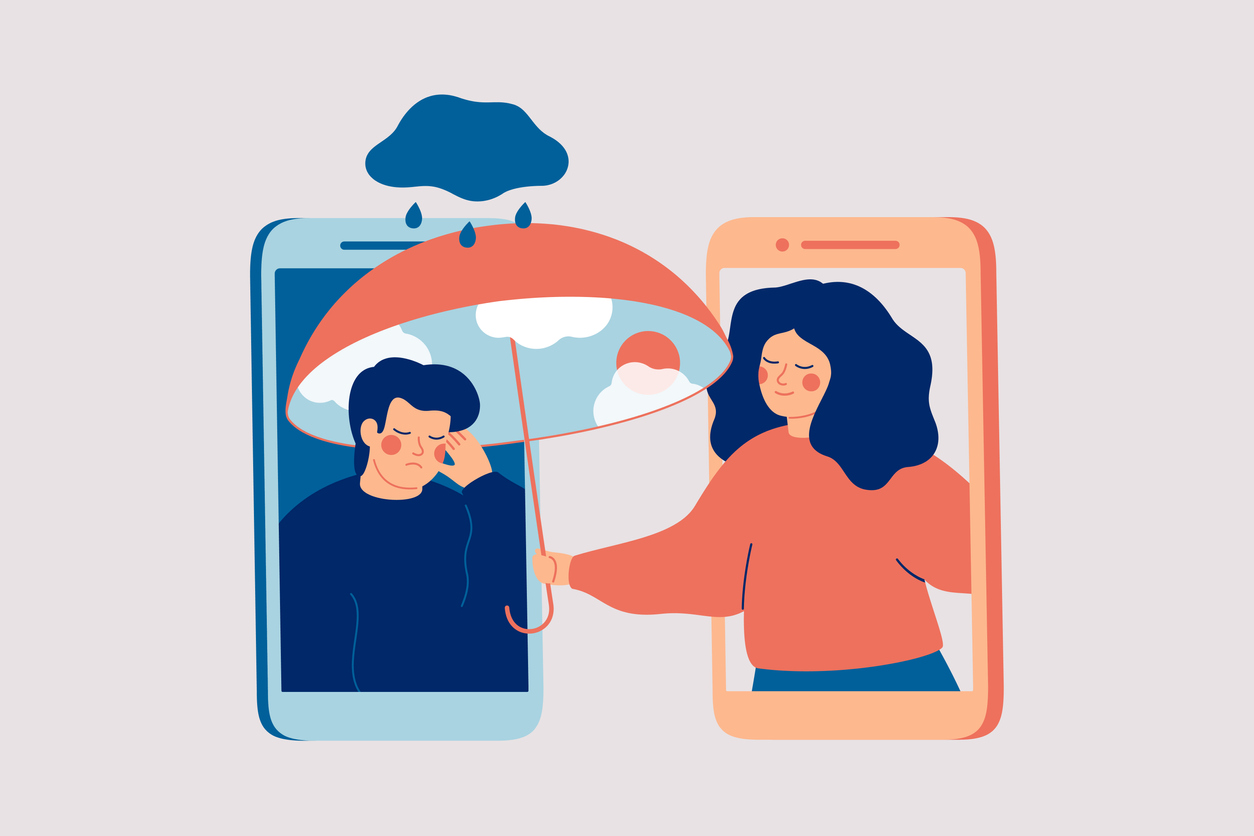 WHEN IT COMES TO MENTAL HEALTH
Not everyone has the same needs or expectations of care. Maybe you're looking for ways to feel good and stay mentally well. Maybe you need help with a specific problem. Whatever the case, digital technologies can give you more choices and potentially better access to supports and services that are right for you.
Be empowered.
Mental health technologies can be almost anything, from mood-tracking smartphone apps and social media peer support forums to online treatment programs. They're tools that can give you the power to take more control of your mental health and where and how you manage it.
More access. More choice.
Digital technologies are powerful because they can be used almost anywhere. They can give you more options to fit your lifestyle and schedule, whether you live in a big city, a suburb or a remote community. Technology also lets you get support faster, without long waits for appointments. This resource is all about using technology to access services and supports — for yourself or for someone you care about.
WHY DO WE NEED MENTAL HEALTH TECHNOLOGIES?
When people experience mental health challenges, it's important for them to be able to access help in a timely way. But this doesn't always happen. High demand for in-person services often means long wait times. Not all services are available everywhere across the country, and sometimes stigma — the fear of being judged for having a mental health problem — can keep people from seeking help at all.
Mental health technologies make it possible for more people to get more of the kinds of help they need — faster than ever before, and no matter where they live. And the more advanced technologies become, the better able they are to help manage or treat mental health problems and illnesses. Today, it's possible to learn coping strategies for depression with the help of a chatbot, face a phobia using a virtual reality headset, or learn how to manage anxiety through a self-guided online program. It's also possible to speak with a clinician online, by video or via text message, which means you can get support even if you live somewhere remote.
Although there is increasing research to support the use of technology in mental health, some types of technologies have more research behind them than others. As advances in mental health technologies continue, we expect to see moremresearch to show what works well and in what circumstances. For more information, including some of that evidence, download: E-Mental Health: Transforming the System Using
Technology: A Briefing Document.