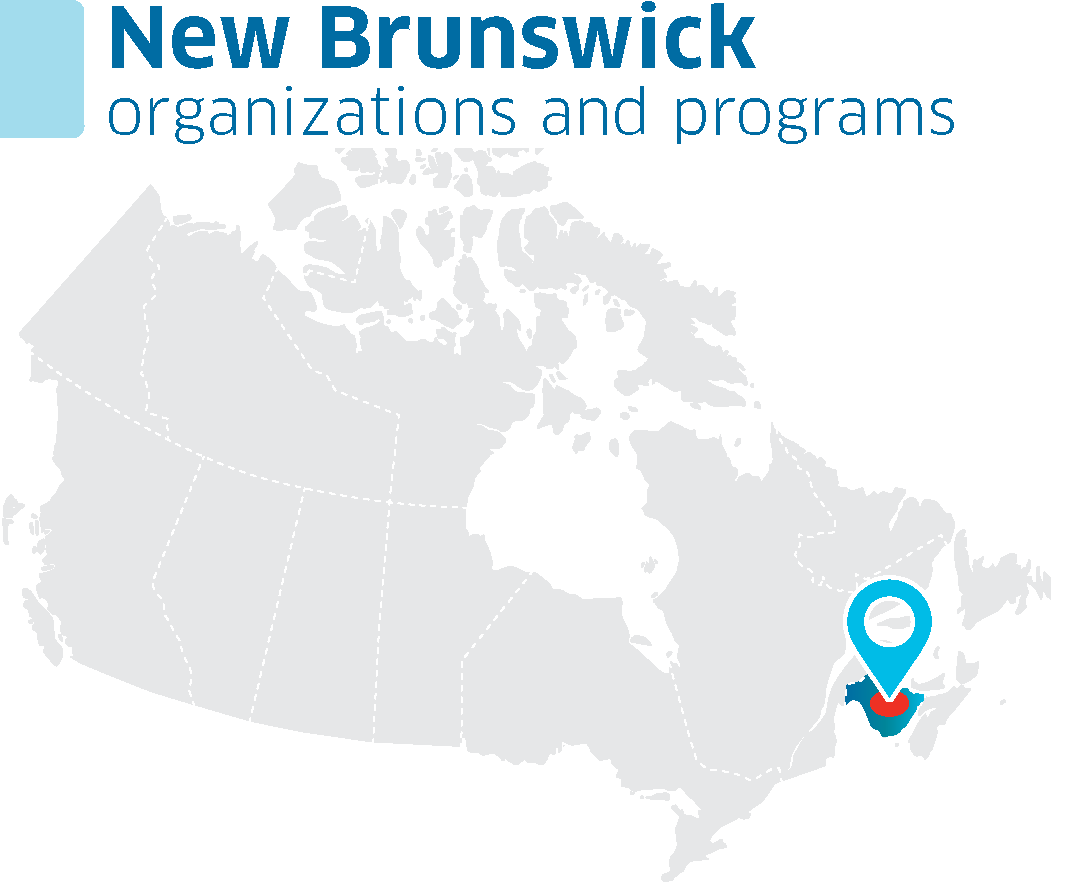 The provincial Addictions and Mental Health Branch plans and funds mental health policies and programs in New Brunswick. Therapeutic services are provided by Réseau de Santé Vitalité and Horizon Health Networks. Working closely with the Regional Health Authorities, other government departments, community organizations, and people with lived experience, the branch supports access to varied mental health and addiction services and supports for all New Brunswickers.
Thirteen Community Mental Health Centres (CMHCs) deliver mental health services and supports in defined catchment areas through three core programs: acute services, child and adolescent services, and adult long-term services. CMHCs are included in the inventory.
Horizon Health Network and Réseau de Santé Vitalité also provide addiction services to help individuals with substance use and gambling-related concerns. Services available include detoxification, outpatient counselling, and opioid agonist treatment. In addition, they provide live-in treatment services that include group and individual therapy focused on prevention and self-management skills. Live-in treatment services are located in Campbellton (Vitalité) and Saint John (Horizon) and are designed for individuals over the age of 19 who are experiencing concurrent substance use/gambling and mental health needs that would be best addressed in a live-in setting.
Note: this province-specific resource comes from the National Inventory of Mental Health and Substance Use Services and Supports. On that page, you will find the national inventory and links to the inventories for the other provinces and territories.