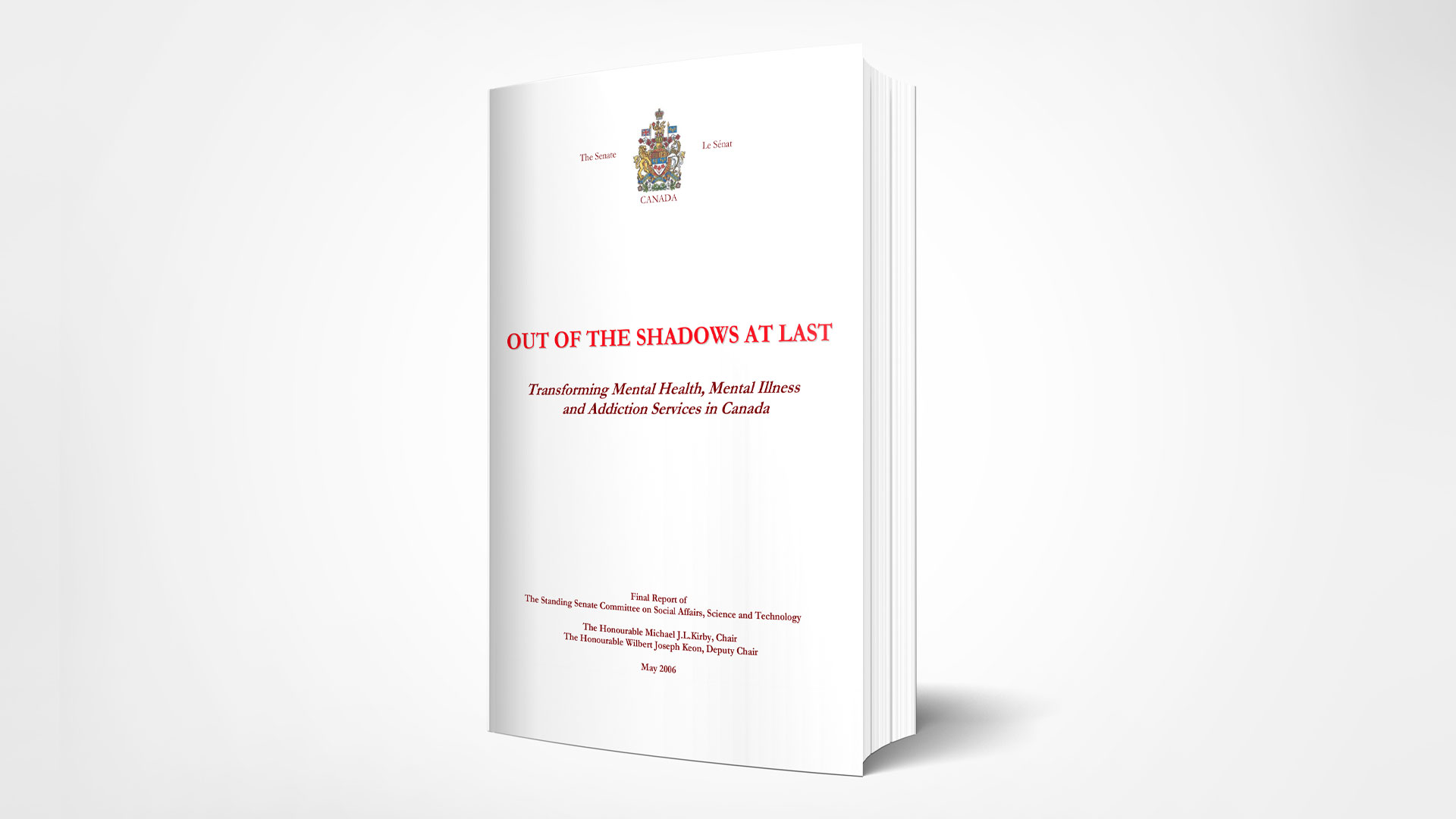 In More for the Mind, a study of psychiatric services in Canada, the Canadian Mental Health Association said:
These words were written nearly half a century ago. Yet the more than two thousand personal stories submitted to the Standing Senate Committee on Social affairs, Science and Technology by Canadians living with mental illness, and their families, make clear that these words continue to ring true.
It was difficult emotionally for Committee members to hear these stories. Listening to them, and reading them, had a profound effect on every one of us. As the months passed, they began to tear at our souls.
Committee members could relate to these stories because of their own personal experiences. Like any group of a dozen Canadians, we too have experienced the impact of mental illness in our families: a sister-in-law who has schizophrenia, a nephew who committed suicide, a daughter who battled anorexia for several years, a sister who lives with severe depression and has been in and out of psychiatric hospitals frequently; it is rare that a family has not been affected.
Indeed, it is this personal experience that has caused Committee members to regard our work on this report as much more than just another policy study: to us, it is truly a calling.
We know how difficult it will be to improve the lives of people living with mental illness. We know it will be tougher still to change deep-seated public attitudes and reduce the stigma and discrimination they face. To put each of them on the road to recovery will be an extraordinary challenge.
Yet we are optimistic that the time has come when meaningful change can, and will, be made. From coast to coast we have met politicians, government officials, mental health service providers and professionals, and many, many ordinary Canadians, who are willing to help make change a reality, to help bring people living with mental illness into the mainstream of Canadian society.
We ask the readers of this report to join with us as, together, we work to transform mental health, mental illness and addiction services in Canada and to bring mental illness Out of the Shadows at Last.