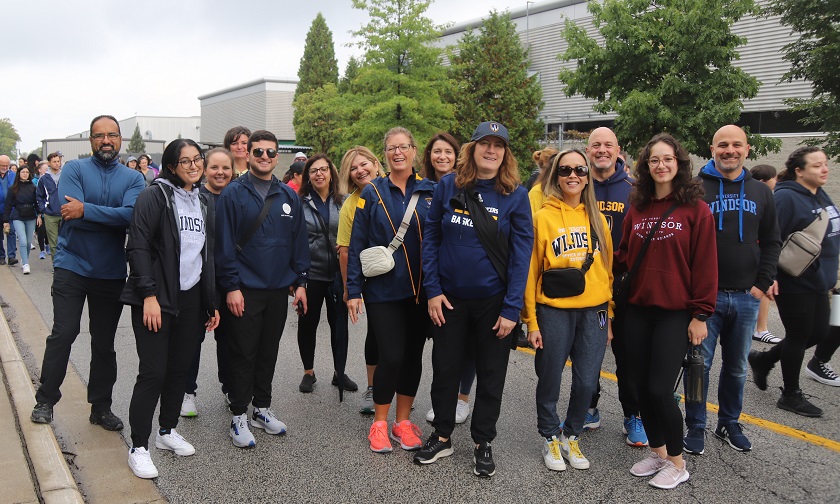 THE WINDSOR-ESSEX COMMUNITY
Windsor and Essex County has a population of more than 420,000 across seven municipalities. Windsor itself, with about 230,000 residents, is home to Canada's busiest border crossing with the U.S. and is Ontario's most diverse city outside the Greater Toronto Area.
Based on locally available data and a situational assessment, the Windsor-Essex County Suicide Prevention Coalition (WECSPC) has chosen to focus on the following priority populations:
Men (ages 45-64)
Youth (ages 10-19, especially girls/women)
People who experience mental illness/mental health concerns
People who use substances (e.g., alcohol, opioids)
People who identify as 2SLGBTQ+
People who identify as First Nations, Inuit, and Métis
People who live in a low socio-economic status household
COMMUNITY IMPACT
Windsor-Essex County's Roots of Hope initiative could not have come at a better time. The program has led to valuable and timely conversations among WECSPC partners. Like most communities, we are seeing unprecedented increases in suicide ideation- and self-harm-related ED visits and hospitalizations. To address the issue, member organizations will need better communication and collaboration strategies to coordinate their resources and reduce the number of individuals who reach the point where thoughts of suicide and suicide-related behaviours occur. As our community and organizations look to recover from the pandemic, aligning our activities with the Roots of Hope pillars is a concrete and approachable way to develop new activities and expand our past success.