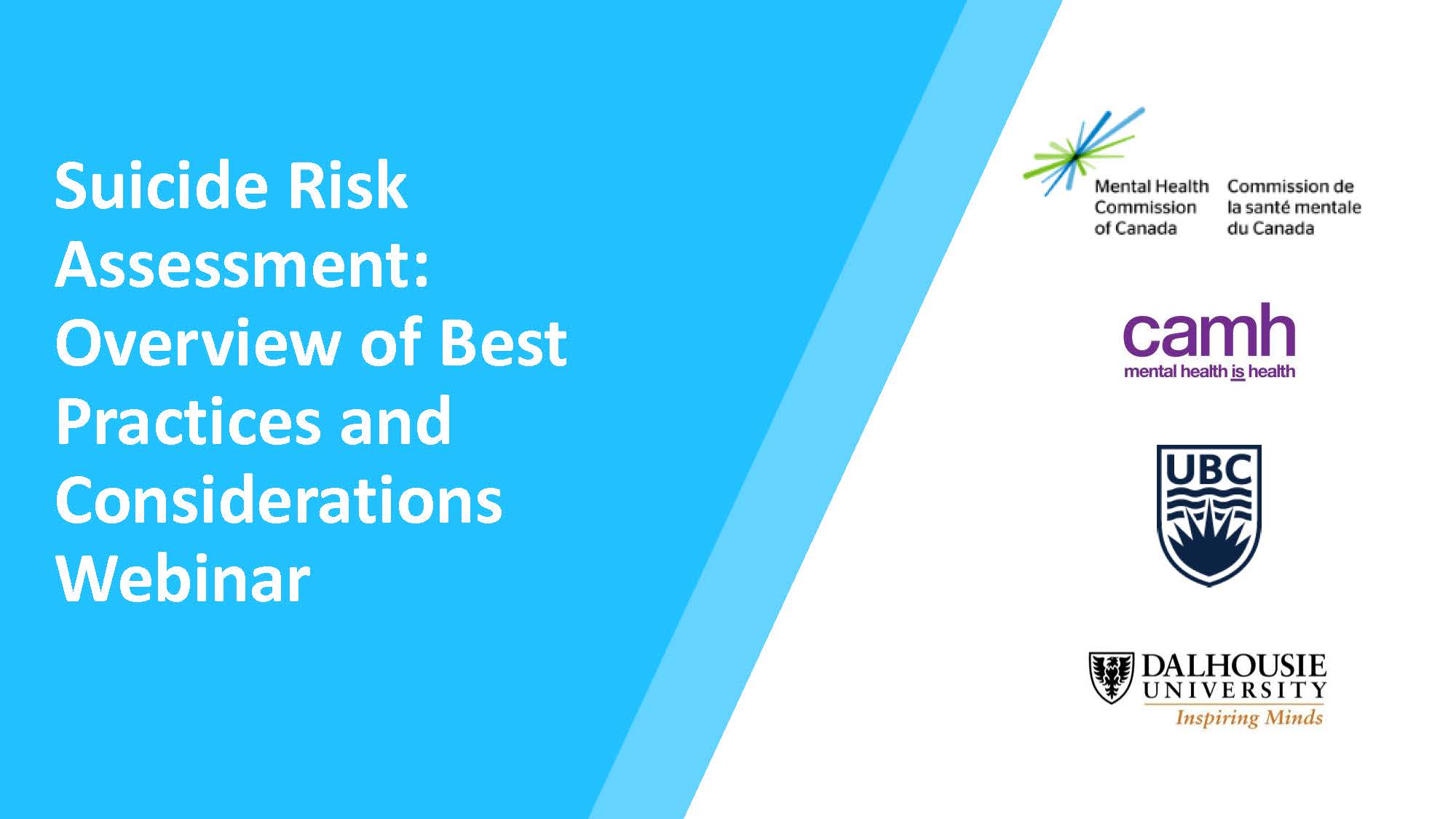 Although suicide is preventable, rates in Canada have remained relatively stable over the last two decades. The assessment of suicide risk by clinicians and mental health professionals plays a key role in detecting risk and preventing suicide.
We invite you to learn more about the process of assessing suicide risk and its role in life promotion and suicide prevention.
Drs. David Klonsky, Allison Crawford, and Joseph Sadek as they discuss a clinical approach to risk assessment and outline conditions that bring about suicide risk, strengths and challenges in risk assessment with diverse communities, and recommendations for future work.