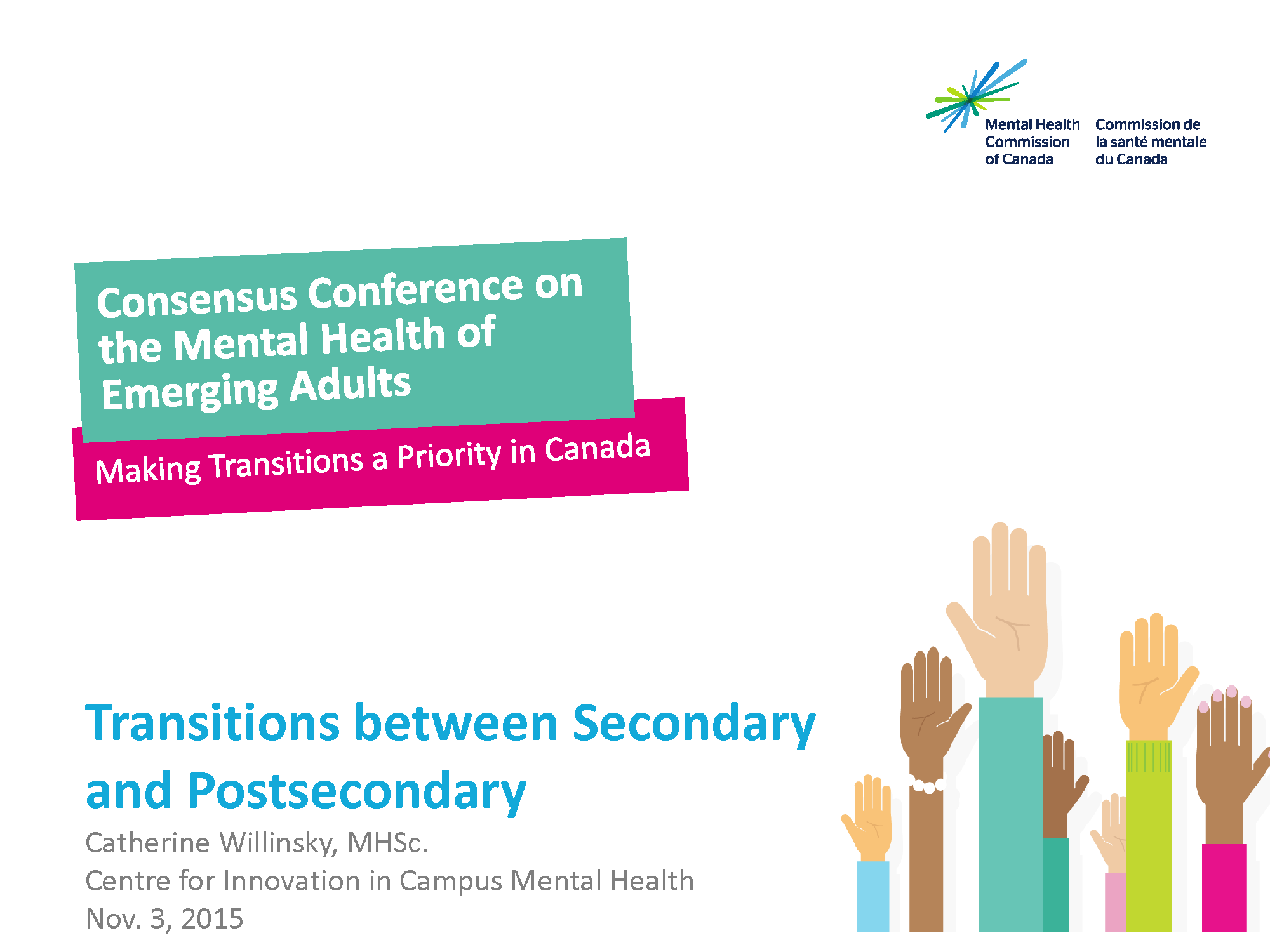 A presentation by Catherine Willinsky on transitions between secondary and postsecondary education at our Consensus Conference on the Mental Health of Emerging Adults.
About the conference
We hosted the first Canadian Consensus Conference on the Mental Health of Emerging Adults: Making Transitions a Priority in Canada in 2015 to create an open dialogue and generate a broad consensus on their unique mental health needs. Facilitated by our Knowledge Exchange Centre, the conference brought together 200 emerging adults, their families and caregivers, service providers, and policy makers from across the country stakeholders from across the country to develop a consensus statement with concrete recommendations to advance policy and services for emerging adults in Canada. The conference Jury and emerging adults panel identified a number of foundational characteristics of a reformed system – one that is better able to meet the mental health and problematic substance use needs of emerging adults.
About the presenter
Catherine Willinsky has worked in community mental health for over 20 years, leading a range of innovative projects, provincially and nationally, in the areas of mental health promotion, recovery, education, youth engagement, and concurrent disorders. In her past positions with the Canadian Mental Health Association, the Centre for Addiction and Mental Health, the Psychology Foundation of Canada, and the Schizophrenia Society of Canada, she focused on promoting social inclusion, mental health literacy, and capacity building. Catherine is currently the Director of the Centre for Campus Mental Health, an initiative which promotes collaboration to improve mental health on Ontario postsecondary campuses.