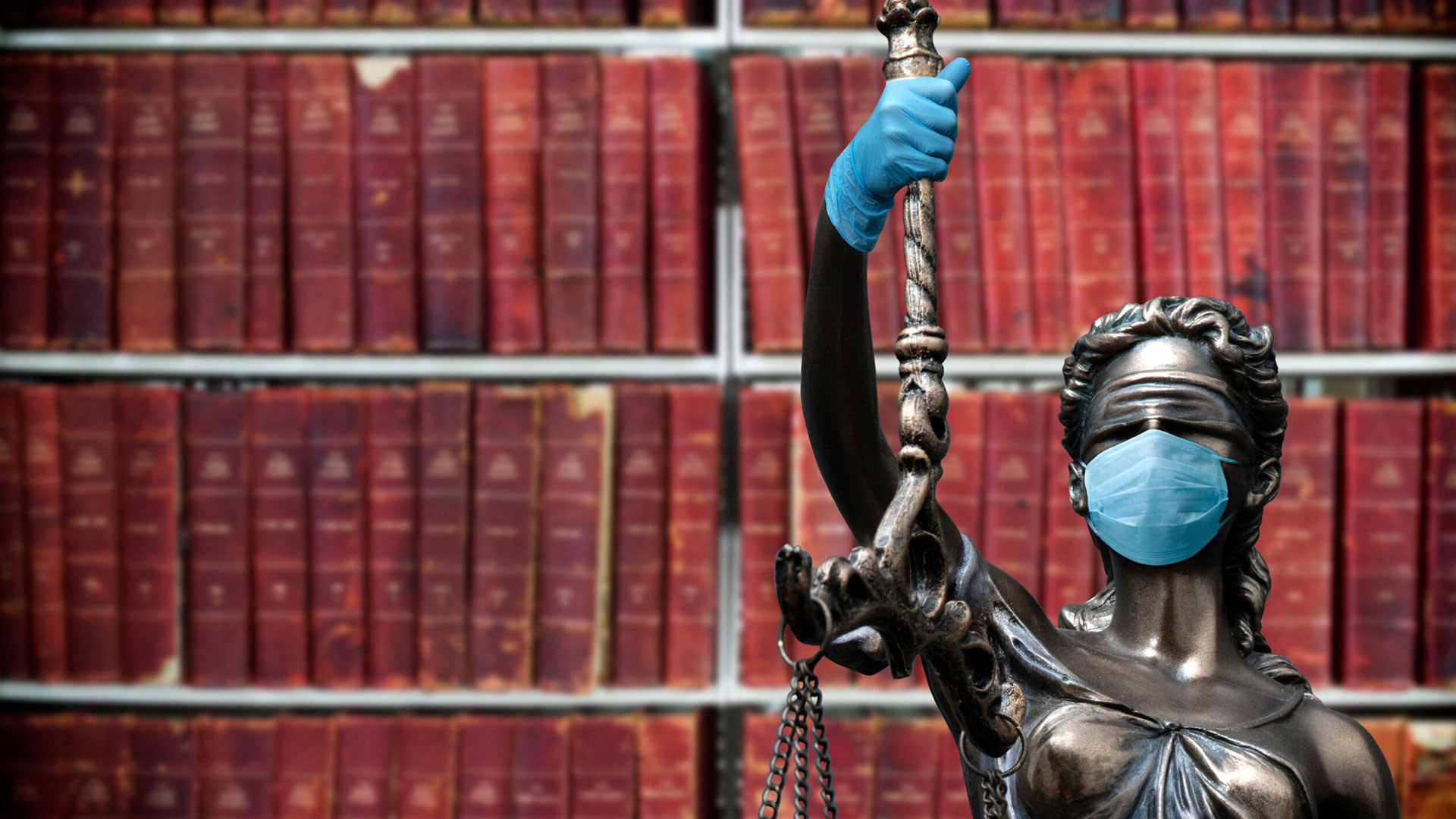 Purpose
The purpose of this brief is to identify mental health and substance use policy issues in relation to the impact of the coronavirus (COVID-19) on correctional populations. These populations include (1) those with pre-existing mental health and substance use concerns, and (2) those without pre-existing concerns who are, nevertheless, experiencing adverse mental health and risk or harm from substance use related to the pandemic. This brief aims to provide guidance and recommendations for senior-level decision makers to improve mental health, substance use, and other human services and supports in correctional settings during the COVID-19 pandemic and its aftermath.
Methodology
A scan of scientific and grey literature was conducted to identify what is known about the mental health and substance use impacts of COVID-19 and the associated infection control and prevention measures in federal, provincial, and territorial correctional services. Media sources were included where expert information was lacking, due to the rapidly evolving and unprecedented nature of the pandemic. Using a population health framework, the review considered the full range of mental health and substance use needs, including health promotion for all, prevention programs for those at higher risk (of adverse effects), and services and supports for those with mental health and/or substance use concerns. This brief focuses on those who are currently incarcerated or have been decarcerated since the onset of the pandemic. While pre-charge diversion and prevention approaches (such as alternative court treatment models) are beyond the scope of this brief, continuity of care and discharge-planning issues that share fundamental similarities are explored. A first draft of these findings was circulated for comment to leading experts and members of the Mental Health Commission of Canada's (MHCC's) expert advisory group on justice issues, as well as to Health Canada, the Public Health Agency of Canada (PHAC) and Correctional Service Canada (CSC). The MHCC considered all input in developing this policy brief. A focus group was also conducted with six people who had lived and living experience of criminal justice involvement. Focus group questions were shaped by the issues identified in the brief, and were validated and corroborated by the experiences heard. Illustrative quotes from the focus group are featured throughout the brief.
Key messages
Multiple factors contribute to increased COVID-19 risks among incarcerated populations.
Incarcerated populations have a higher risk of contracting COVID-19 and poorer outcomes due to pre-existing health conditions and health inequities.
People experiencing poverty, homelessness, or precarious housing; people who use drugs (particularly by injection); and those who are Black or Indigenous are already more likely to contract the coronavirus and die from it. These issues disproportionately affect persons who are Black and Indigenous in prisons and the community.
The heightened COVID-19 risk, combined with prison conditions, adversely impacts the mental health and substance use of incarcerated populations and exacerbates pre-existing problems.
Sources of concern for substance use, mental health, and well-being include the combination of risk factors for COVID-19 infection, severity, and mortality; the perceived risks from the inherent conditions of incarceration and loss of support systems; and the loss of or restrictions in freedom of movement and mobility necessitated by infection control and prevention measures.
These impacts are particularly challenging for those with pre-existing mental health and substance use concerns, who are overrepresented in correctional systems.
Despite some recent encouraging policy changes, the long-standing challenges associated with health-service delivery in correctional settings add layers of complexity in meeting the mental health and substance use needs of incarcerated persons during a pandemic. These challenges include the recruitment and retention of health-care professionals to work in corrections, and aging and often inadequate custody facilities.
Advocates, such as third-party watch dogs and criminal reform organizations, have expressed concerns about the use of medical isolation as an infection control and prevention measure and the adequacy of protocols to minimize its mental health impact.
Coupled with adequate community resourcing and supports, decarceration is an effective infection control and prevention measure that can help mitigate the impact of COVID-19 on mental health and substance use.