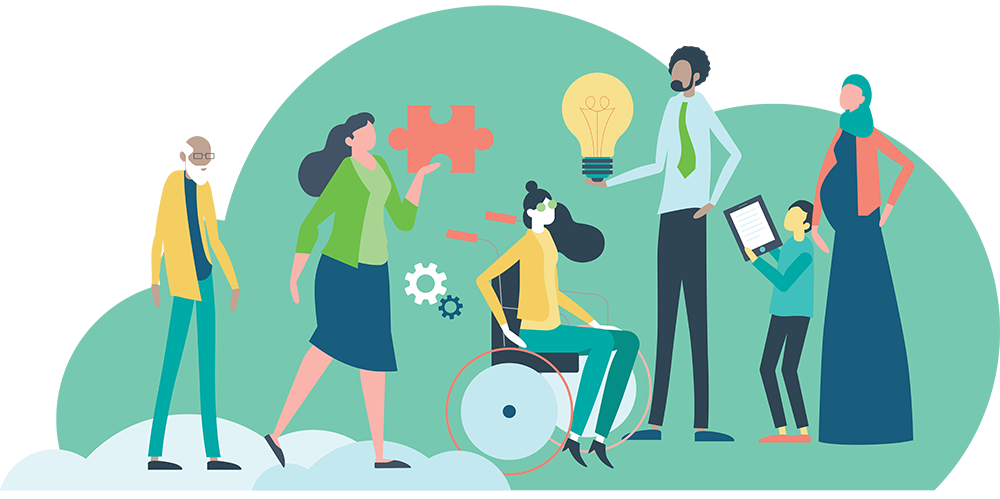 Stepped Care 2.0© is an approach to delivering mental health and addictions services that helps people access the right care at the right time, from low-intensity informational resources to intensive in-person services. With many of those in need either not seeking or facing challenges in seeking access to mental health, substance use, or gambling supports, the Nova Scotia Health (NSH) Mental Health and Addictions Program (MHAP) has recognized that strengthening service options within a Stepped Care approach could benefit people in the province.
Nova Scotia is not alone, of course. The Mental Health Commission of Canada (MHCC) has long championed Stepped Care 2.0 as a systematic way to strengthen mental health care across the country, providing pathways to the most effective, least intensive support that meets people's needs. That potential was shown in the Newfoundland and Labrador Demonstration Project that saw Stepped Care 2.0 contribute to a reduction in wait times by 68 percent.
Building on the Newfoundland and Labrador experience, the current project brought the MHAP together with the MHCC and Stepped Care Solutions (SCS) to adapt the Stepped Care 2.0 model to the Nova Scotia context. With an emphasis on e‑mental health (eMH) technologies, MHAP designed its eMH Stepped Care 2.0 program in keeping with the NSH's Direction 2025 program plan and the objectives of the ACCESS Atlantic collaboration.
This report describes the eMH Stepped Care 2.0 approach, results to date, and lessons learned.