What is the issue?
An important contributor to recovery, peer support is a supportive relationship between people who have a lived experience in common. The peer support worker provides emotional and social support to others who share a common experience. But despite evidence of the benefits, for both individuals and families, peer support programs have yet to receive the focus, funding, and attention needed.
Providing hope for recovery
Peer support programs work by offering people support, encouragement, and hope that recovery is possible. Peer support considers the wellness of the whole person and focuses on health and recovery rather than illness and disability, in order to assist people in finding their own path to recovery. There is no "one-size-fits-all" approach to peer support. It can take many different forms and be offered wherever people need it, whether in peer-run organizations, workplaces, schools, or healthcare settings. Peer support is intended to complement traditional clinical care and vice versa.
The need for funding for peer support programs
Peer support initiatives can have a great impact on a person's journey of recovery. The relationship forged between the peer supporter and the person with a mental health problem or illness can help improve quality of life as well as reduce the need for hospitalization. These initiatives also have the potential to connect families of people with mental health problems or illnesses, allowing them to share their understanding of the mental health system, which in turn can improve their ability to care for their loved ones and themselves. However, despite their effectiveness, peer support programs receive very little funding.
Different types of peer support
The various types of peer support fall along a spectrum ranging from informal support to formal peer support within a structured organizational setting. "Informal peer support" occurs when acquaintances notice the similarity of their lived experience and listen to and support each other. Peer support within a structured clinical setting can involve programs where peer support workers offer the opportunity for a supportive, empowering relationship. The values, principles of practice, and skills of peer support workers apply to all types of peer support and all types of organizations that offer it.
What are we doing?
The Mental Health Strategy for Canada promotes peer support as an essential component of the mental health system. It recommends an increased number of peer support opportunities and the development of national guidelines for peer support. In following these recommendations, the MHCC has completed a number of projects to help integrate peer support into Canada's healthcare system.
Making the case for peer support
In its 2010 report, Making the Case for Peer Support, the MHCC's former Service Systems Advisory Committee evaluated the current status of peer support in Canada. Based on findings from an international literature review and focus groups involving more than 600 Canadians, the report recommended the development of national guidelines for the funding and development of peer support programs.
Creating national guidelines for peer support
The MHCC launched the Peer Project to create national guidelines of practice for peer support and to evaluate the effectiveness of workplace-based peer support programs. The Guidelines for the Practice and Training of Peer Support was released in December 2013. It is intended to encourage the development of more peer support capacity in Canada while strengthening existing initiatives.
By offering guidance from people who have lived experience of mental health problems or illnesses, the Peer Leadership Group — composed of peer support leaders from across Canada — has been pivotal to moving the Peer Project forward.
Addressing mental health and homelessness through peer support
People with lived experience of mental illness and homelessness played a vital role in the MHCC's At Home/Chez Soi project. Whether as fully paid peer support workers on the project's service teams, as peer researchers assisting with data collection, or in an advisory capacity as past members of the National Consumer Panel, the firsthand insights they provided demonstrate how peer support can be successfully integrated into a system of care.
What have we learned?
Peer support works. Empowerment and the development of personal resourcefulness — the foundation of peer support — not only improves people's lives but also saves money by reducing the use of more formal mental health, medical, and social services. But to enhance the use of peer support, attitudes that are still widespread across the mental health system must first be changed.
Peer support is undervalued
Peer support programs can help alleviate some of the pressure on Canada's strained healthcare system by reducing not only the need for hospitalization but also the emotional distress experienced by patients. They also help people develop the skills they need to take charge of their lives. Yet despite these benefits, peer support is still undervalued by the mental health community.
Peer support requires greater funding
Peer support must continue to grow throughout the mental health system and become a core contributor to the recovery process. People can experience great improvements in their lives through relatively small investments in peer support, but growing and sustaining such initiatives requires adequate funding. Making the Case for Peer Support recommends targeting a percentage of mental health funding for peer support and funding independent initiatives as well as those located within mainstream mental health organizations. This will help peer support to become foundational to mental health services.
An integrated approach is needed
The MHCC's Opening Minds initiative has shown that the most effective way to reduce stigma is to involve people with lived experience of mental health problems and illnesses. Peer leadership, research, and guidance are also crucial to the MHCC's work with seniors and people who have experienced homelessness. In keeping with these findings, peer support needs to be better integrated throughout the entire mental health system.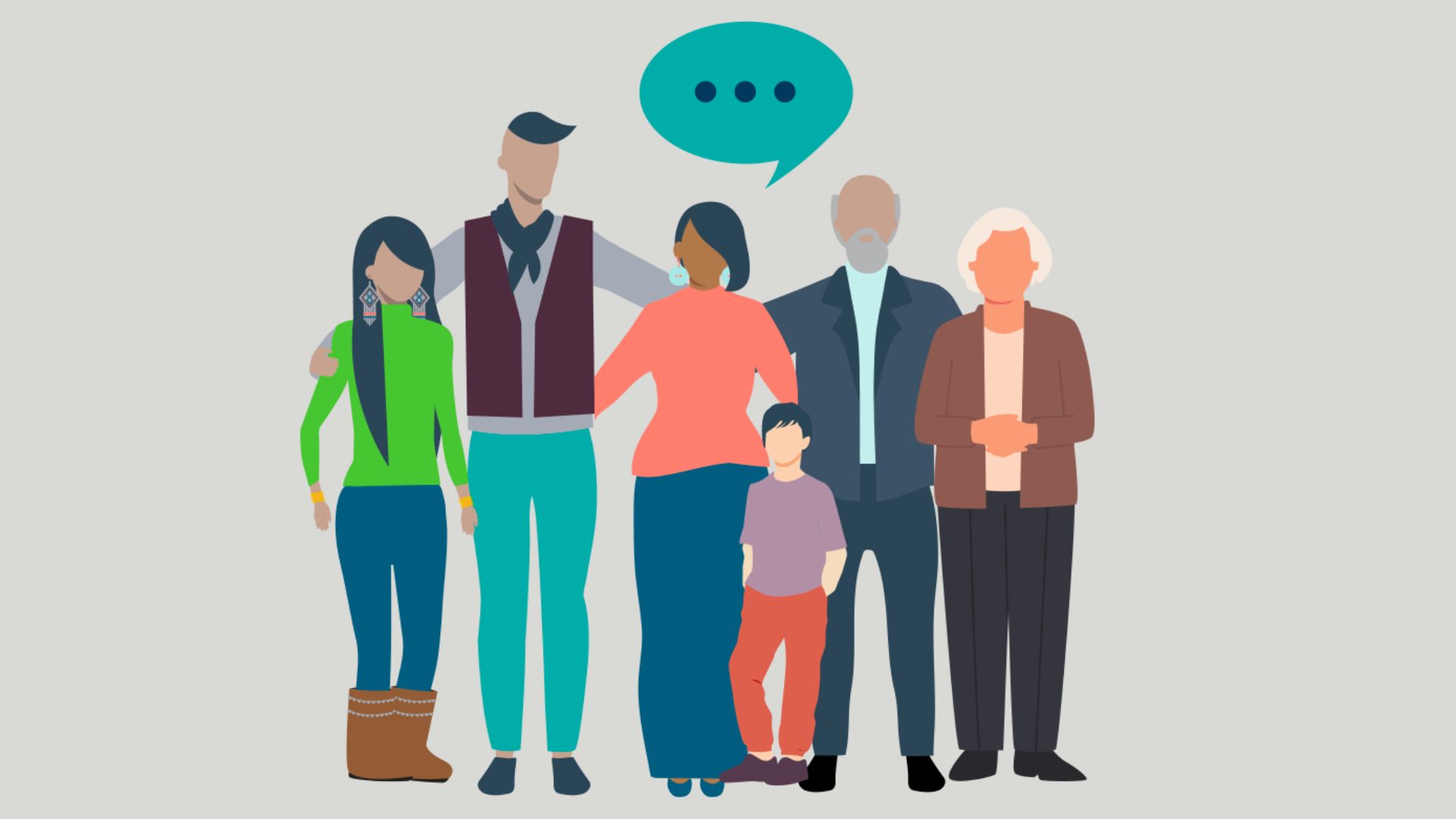 We all have different needs when it comes to mental wellness. If people have access to a diverse range of service options, they are more likely to get the right care at the right time for their own needs and preferences. This a foundation of the Stepped Care 2.0© (SC2.0), approach to service delivery.