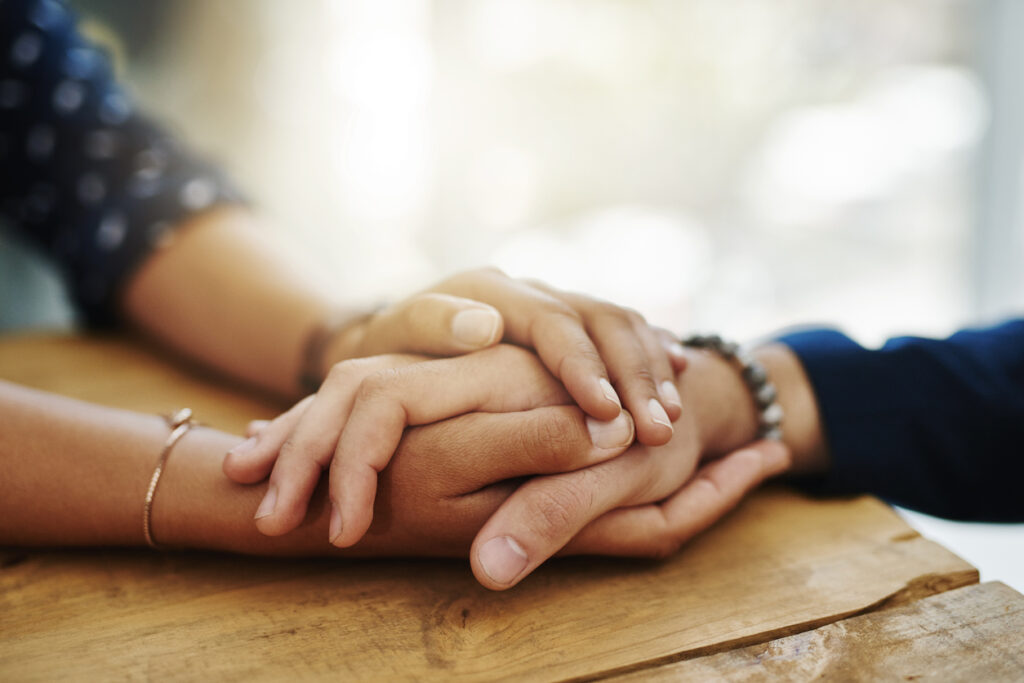 Real empathy never begins with 'at least' and while it may be natural to some of us, that doesn't mean we know how to effectively convey it.
Read more
The holiday season is synonymous with giving. Many of us dedicate our time and attention to causes close to our hearts and to people in need of support. For unpaid or family caregivers, though, giving is more than a seasonal gesture of goodwill.
Read more
In 2018, Newfoundland and Labrador's Burin Peninsula became the first of eight communities to sign on to the Mental Health Commission of Canada's (MHCC's) Roots of Hope project — a community-led suicide prevention initiative that aims to prevent suicide with strategies adapted to the local context.
Read more
"We are all experts in our own right," declared Krista Benes, director of the Mental Health Commission of Canada's (MHCC's) mental health and substance use team. "And that is the premise of community-based research."
Read more
MHCC President and CEO Louise Bradley reflects on the power of resiliency
Read more
If there was ever a need for crisis training, it was during the onset of COVID-19. That's one reason the Mental Health Commission of Canada (MHCC) stepped into the breach by offering virtual training to more than 5,139 essential workers, who took over 574 courses between April and October.
Read more
Catalyst Magazine
Subscribe to get our magazine delivered right to your inbox
To support post-secondary institutions in promoting positive mental health outcomes on and off campus, the MHCC, in collaboration with CSA Group, have created the National Standard of Canada: Mental Health and Well-Being for Post-Secondary Students.
Read more
Back in the spring, at the height of the pandemic, Donovan Taplin happened to see that the MHCC was seeking a new board director.
Read more
Medical student, peer supporter and mental health champion Armaghan Alam embraces a new challenge.
Read more
A call for communities to join our Roots of Hope Early Adopters initiative.
Read more
How one group is making strides toward better access to psychotherapy
Read more
New toolkit promotes psychologically safe workplaces during COVID-19
Read more
Going virtual to support essential workers and post-secondary students
Read more
More Stories
Fredericton MP reflects on a first term like no other
Read more
"Health-care workers have always been heroes in my eyes," said Louise Bradley, president and CEO of the Mental Health Commission of Canada (MHCC), herself a registered nurse and former hospital administrator. "But when a once-in-a-generation crisis like COVID-19 arises, we ask even more of an already overextended workforce."
Read more
Don Davies, NDP health critic and member of Parliament for Vancouver-Kingsway, has long known the value of essential workers.
Read more
The coronavirus pandemic has introduced a long list of reasons to feel anxious. For months the country has been in virtual lockdown, with physical distance separating us from each other and turning the world as we knew it on its head. Now, as the country begins to reopen, new concerns are emerging, and return or re-entry anxiety is setting in for many.
Read more